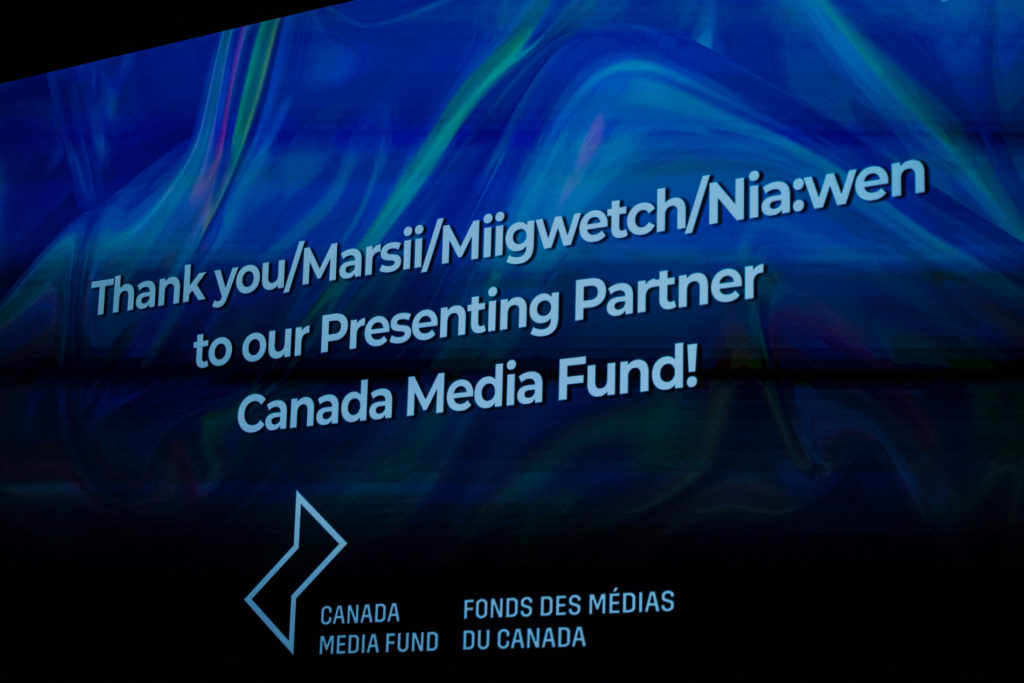 CANADA MEDIA FUND RETURNS AS PRESENTING PARTNER OF THE IMAGINENATIVE FILM + MEDIA ARTS FESTIVAL
imagineNATIVE Institute
The imagineNATIVE Film + Media Arts Festival is proud to announce the Canada Media Fund (CMF) as the returning presenting partner for the 2022 Festival taking place in-person October 18-23, 2022 in Toronto, followed by an online component October 24-30, 2022.
"Our presenting partner enables us to achieve higher levels of excellence with in showcasing Indigenous talent across film, screen and media arts. For this year's Festival, we will deliver a hybrid model for both in-person and online programming, a model that will allow us to reach more of our audience." said Naomi Johnson, Executive Director of imagineNATIVE. "We are grateful to the Canada Media Fund for this support and for the renewed commitment to all the work we do at imagineNATIVE."
"We're delighted to be Presenting Partners, for the second year in a row, of the imagineNATIVE Film + Media Arts Festival," said Valerie Creighton, President and CEO, Canada Media Fund. "Over the past 12 years, the CMF has invested more than $180M in well over 300 projects by Indigenous creators. The CMF is committed to supporting the talented storytellers that give centre stage to the narratives and perspectives of the First Peoples of this land. Thanks to festivals like imagineNATIVE we can discover, appreciate and celebrate their stories."
The imagineNATIVE Film + Media Arts Festival is the world's largest Indigenous festival showcasing film, video, audio, and digital + interactive media made by Indigenous screen-content creators. The Festival presents compelling and distinctive works from Canada and around the globe, reflecting the diversity of Indigenous nations and illustrating the vitality and dynamism of Indigenous arts, perspectives, and cultures in contemporary media.
imagineNATIVE Film + Media Arts Festival
Toronto: October 18-23, 2022
Online: October 24-30, 2022
#imagineNATIVE
facebook/imagineNATIVE
instagram.com/imaginenative
twitter.com/imagineNATIVE
Media Contact: Damien Nelson, damien@wantandable.ca