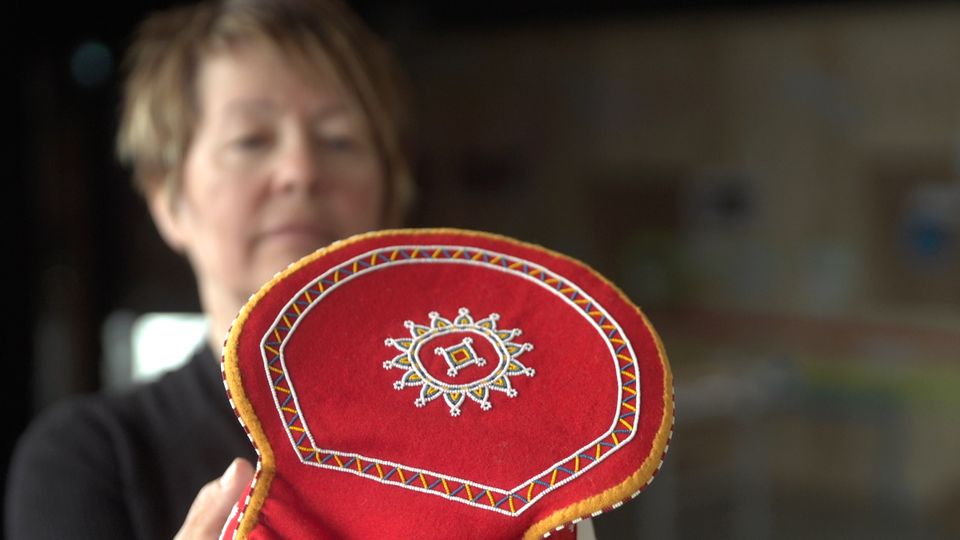 ŠAAMŠIǨ – Great Grandmothers hat
For a long, long time, perhaps since the dawn of time, the Pasvik Sami managed their small borderless area in harmony with nature. Then Norway, Russia and Finland divided the area between them. Mining and power plants changed the landscape and the river. On the Norwegian side, the language and culture were almost obliterated. But they never managed to eradicate the East Sami genes.
Virtual Availability: Canada Only
Tickets are subject to availability, even to package holders, so make sure to book your tickets early! We have limited capacity due to COVID-19 safety restrictions in most venues. We appreciate your understanding.
Virtual Ticket
HST EXEMPTION: For Status card holders, please email boxoffice@imagineNATIVE.org if you wish to use your Status card to purchase packages or tickets online. Otherwise, you can visit the imagineNATIVE Box Office in person starting October 18 and present your Status card when purchasing tickets or packages.