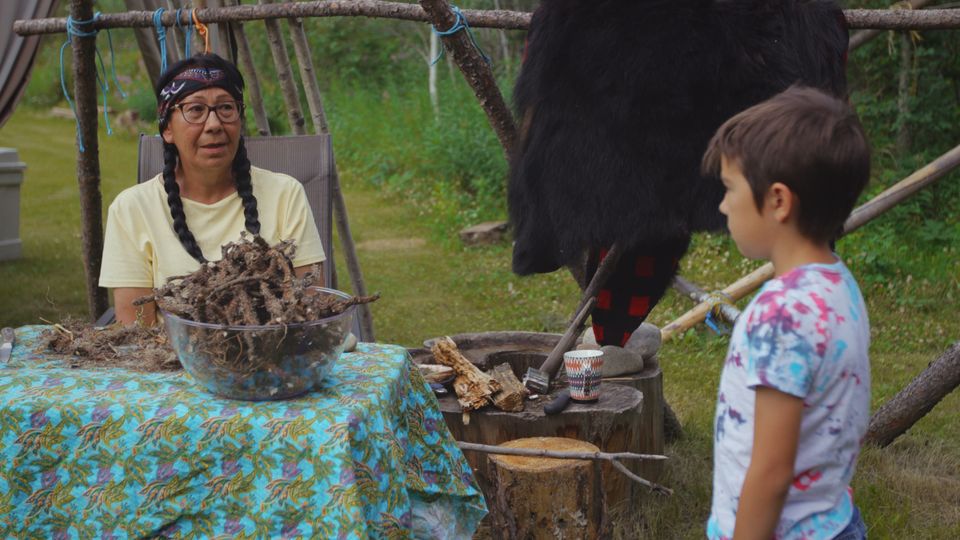 Heartbeat of a Nation
On a beautiful sunny day in Northern Alberta, a river surrounded by green trees runs gently through the traditional lands of the Chipewyan Prairie Dene First Nation.
As birds softly chirp, a father makes a tobacco offering to the river and reaches his hands below the water's surface to pull out a caribou hide. Nearby, his young son watches. Today he will learn from his father how to make a caribou drum.
HST EXEMPTION: For Status card holders, please email boxoffice@imagineNATIVE.org if you wish to use your Status card to purchase packages or tickets online. Otherwise, you can visit the imagineNATIVE Box Office in person starting October 18 and present your Status card when purchasing tickets or packages.
Buy Tickets
Presented as Part Of Program 5 – Guiding Stars