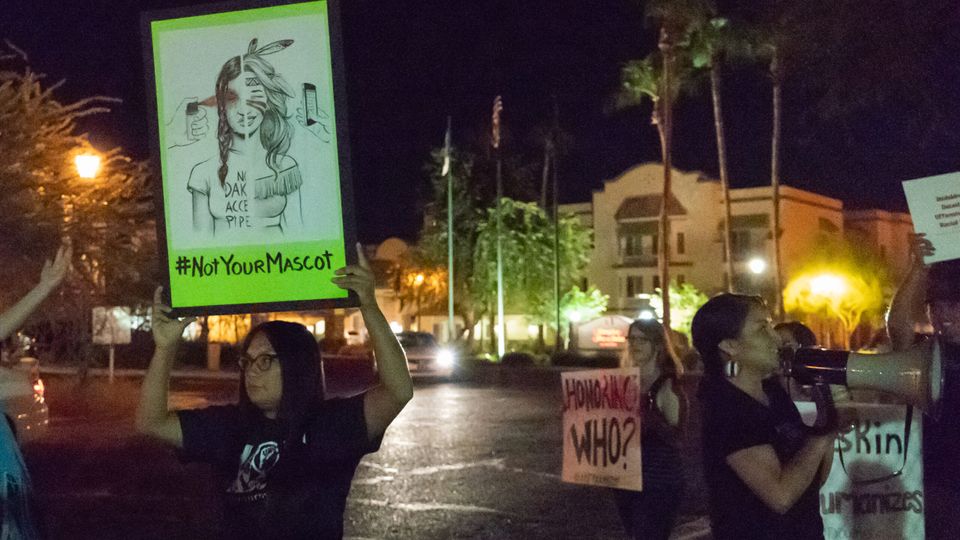 Imagining the Indian: The Fight Against Native American Mascoting
Preceded by The Original Shareholder Experience. "Imagining the Indian: The Fight Against Native American Mascoting" is a comprehensive examination of the movement to eradicate the words, images, and gestures that many Native Americans and their allies find demeaning and offensive. The film takes a deep-dive into the issues through archival footage and interviews with those involved in the fight. The psychological research is clear, the use of Native American mascots is detrimental, not only to Native people, but to marginalized groups everywhere.
*In Person Only*
The in-person screening of this film is a part of our Free Friday programming.
Tickets to Free Friday Screenings are free and can only be obtained in person on the Friday between 2:00 PM to 10:00 PM at the imagineNATIVE Box Office located at the TIFF Bell Lightbox. Tickets are subject to availability, even to package holders, so make sure to book your tickets early! We have limited capacity due to COVID-19 safety restrictions in most venues. We appreciate your understanding.
HST EXEMPTION: For Status card holders, please email boxoffice@imagineNATIVE.org if you wish to use your Status card to purchase packages or tickets online. Otherwise, you can visit the imagineNATIVE Box Office in person starting October 18 and present your Status card when purchasing tickets or packages.