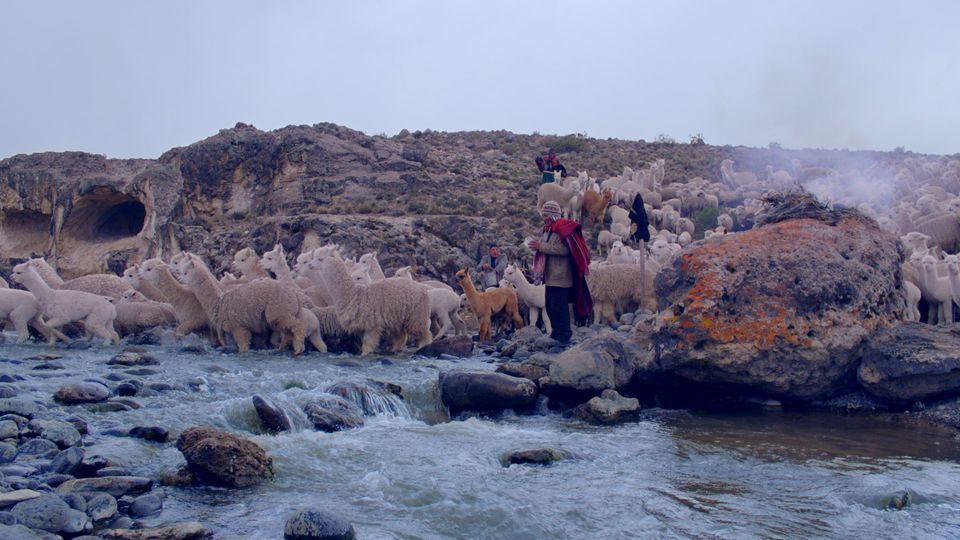 Pakucha
In an Aymara community in the Peruvian southern Andes, an alpaquera family gathers to celebrate the ritual of "uywa ch´uwa", an ancient custom that consists in evoking ritual acts to the "Pakucha" (the alpaca' soul). During the celebration, the whole family is guided through the worldview of the Andean culture, and enters into a universe filled with mysticism, where the final destination is the genesis of a new life.
Virtual Availability : North America Only
The in-person screening of this film is a part of our Free Friday programming.
Tickets to Free Friday Screenings are free and can only be obtained in person on the Friday between 2:00 PM to 10:00 PM at the imagineNATIVE Box Office located at the TIFF Bell Lightbox. Tickets are subject to availability, even to package holders, so make sure to book your tickets early! We have limited capacity due to COVID-19 safety restrictions in most venues. We appreciate your understanding.
Virtual Ticket
HST EXEMPTION: For Status card holders, please email boxoffice@imagineNATIVE.org if you wish to use your Status card to purchase packages or tickets online. Otherwise, you can visit the imagineNATIVE Box Office in person starting October 18 and present your Status card when purchasing tickets or packages.