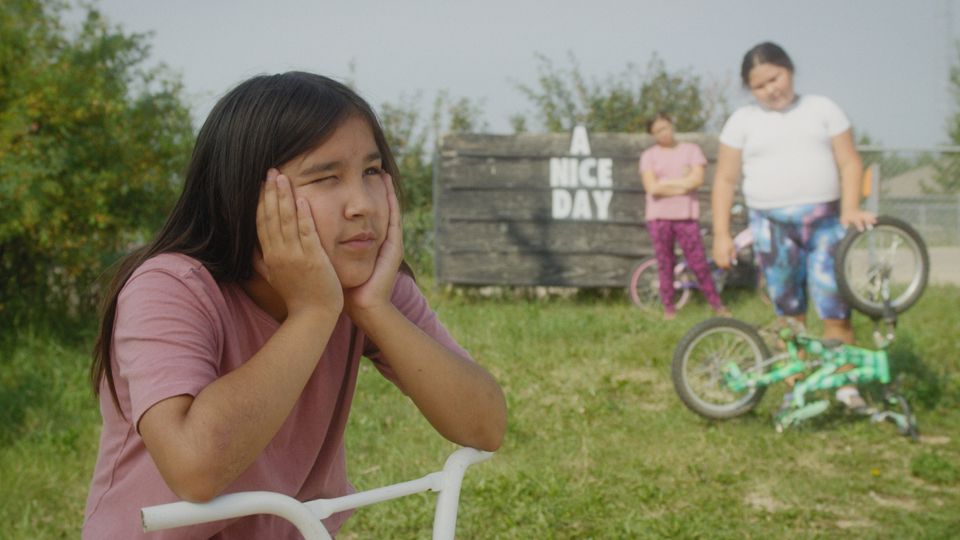 Program 1 – Little Stars
Short films that celebrate a youth perspective of the world. At times serious and surreal, but most often humorous and imaginative, the films in this program explore how children and youth grapple with self-acceptance and cultural pride, peer pressure and adolescence, family disconnection and reconnection, and growing into roles of community leadership and ecological responsibility.
Virtual Availability:
A Morning with Aroha – Worldwide
FEYENTUAFIYIÑ (Our Path) – Worldwide
First Time Home – Worldwide
Kikino Kids – Worldwide
Manu Masters – Canada Only
Proowa (Yucca) – Worldwide
The Voyager's Legacy – Canada Only
To be 17 – North America Only
Tsiiyééł (Hair Bun) – Worldwide
Tickets are subject to availability, even to package holders, so make sure to book your tickets early! We have limited capacity due to COVID-19 safety restrictions in most venues. We appreciate your understanding.
Virtual Ticket
HST EXEMPTION: For Status card holders, please email boxoffice@imagineNATIVE.org if you wish to use your Status card to purchase packages or tickets online. Otherwise, you can visit the imagineNATIVE Box Office in person starting October 18 and present your Status card when purchasing tickets or packages.
Presented in Multiple Parts