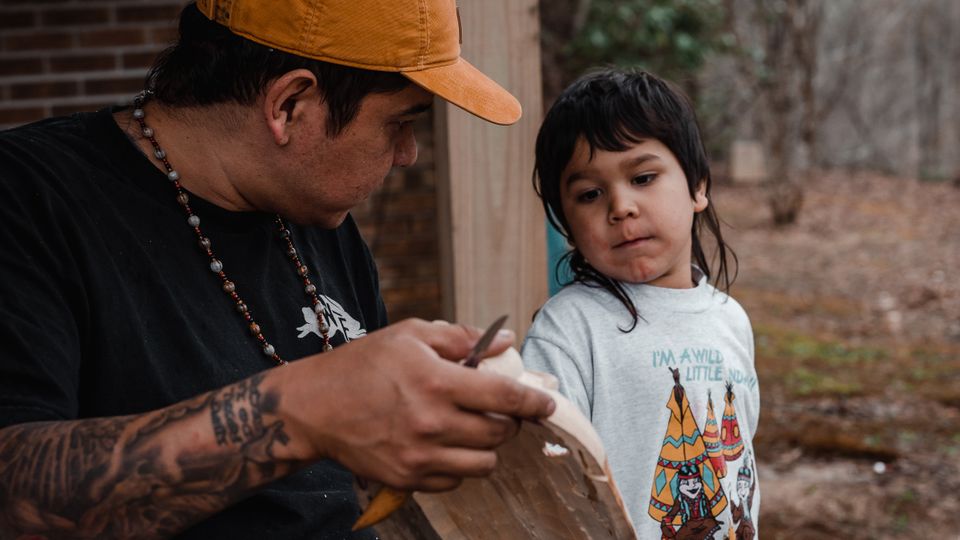 Program 5 – Guiding Stars
This program acknowledges adults taking on leadership roles, whether it be within their families or their communities, to pass on stories, teachings, traditions, and making practices to the next generation. As the relational bridge between Elders and youth, they play a pivotal role in cultural revitalization and Indigenous thrivance.
Virtual Availability:
Heartbeat of a Nation – Canada Only
Ma's House – North America Only
Te Ringa a Turoa – Worldwide
The Barber – Worldwide
Ts'oostsitsi (Years Ago) – North America Only
Weckuwapasihtit (Those Yet to Come) – North America Only
ᎤᏕᏲᏅ (What They've Been Taught) – North America Only
Tickets are subject to availability, even to package holders, so make sure to book your tickets early! We have limited capacity due to COVID-19 safety restrictions in most venues. We appreciate your understanding.
Virtual Ticket
HST EXEMPTION: For Status card holders, please email boxoffice@imagineNATIVE.org if you wish to use your Status card to purchase packages or tickets online. Otherwise, you can visit the imagineNATIVE Box Office in person starting October 18 and present your Status card when purchasing tickets or packages.
Presented in Multiple Parts