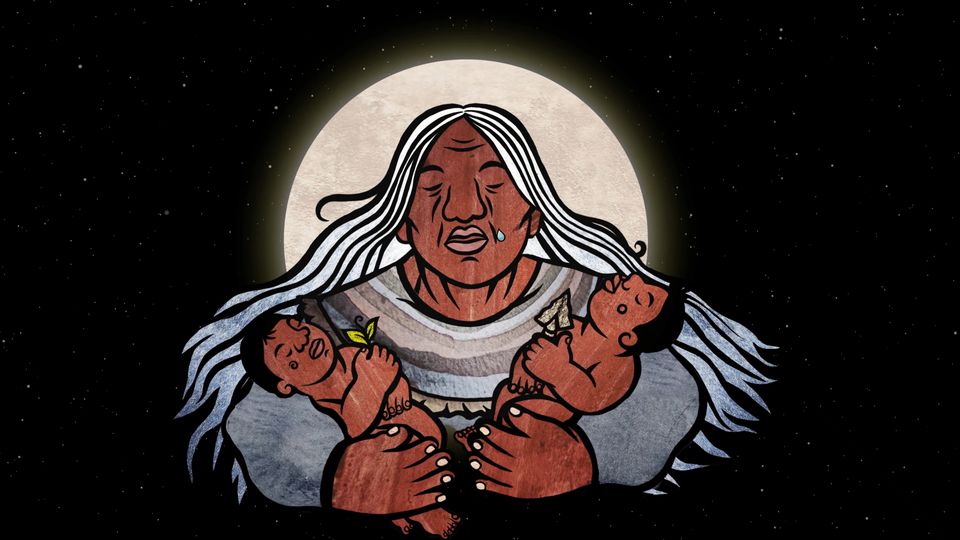 Seed Mother: Coming Home
"Seed Mother: Coming Home" is a poetic embodiment of the Indigenous Seed Rematration movement. Across Turtle Island, seed keepers carry the message of the grand rematriation of seeds and foods back into their communities. We enter the dreams of this movement, starting at the beginning: an animated vision of the Mohawk cosmogenealogy, in which life-sustaining foods and medicines sprout from the body of Sky Woman's daughter, which is Mother Earth. Recently rematriated seeds spin—huge—in primordial spirit space, dancing to seed songs. Seed keepers cradle and mother their long-missing seeds, placing them lovingly back into Earth as well as in the fertile ground of public consciousness. Seeds present their full beauty for us to fall in love, and so protect them. We are all called to return to relationship with our seeds, and to join this vital Indigenous- and women-led movement.
HST EXEMPTION: For Status card holders, please email boxoffice@imagineNATIVE.org if you wish to use your Status card to purchase packages or tickets online. Otherwise, you can visit the imagineNATIVE Box Office in person starting October 18 and present your Status card when purchasing tickets or packages.
Buy Tickets
Presented as Part Of Program 9 – Mothership II