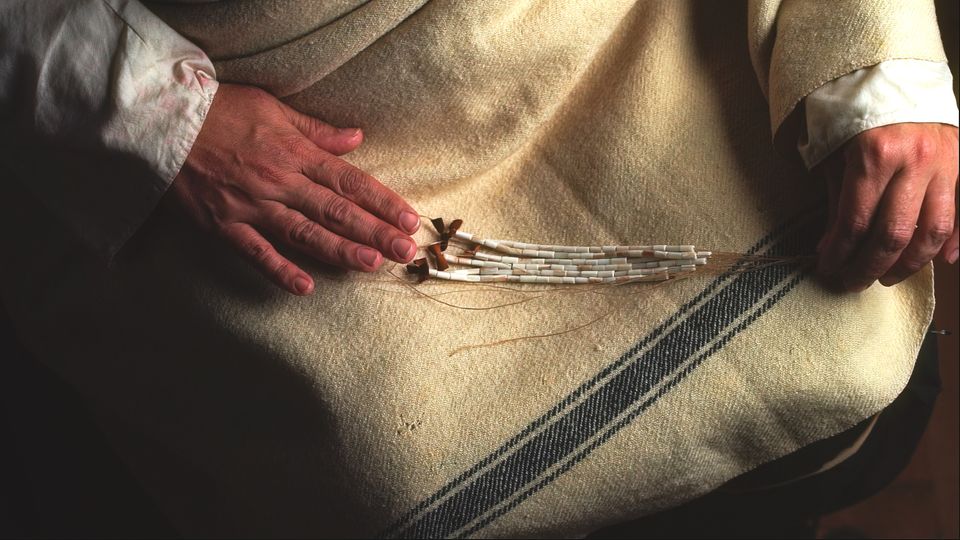 Six Strings
Preceded by Exploring the Treaty Relationship and precedes We Are Still Here. On June 10th 1800, a bitter dispute between rival factions within the Mohawk Village on the Bay of Quinte escalated into violence and the bloody murder of a father and his son, with others critically wounded.
Based on the actual transcript of the nine day Mohawk Council Six Strings highlights the testimonies of witnesses to the murders offering a unique glimpse into the lives of the Mohawk people and their complex interactions with the changing world around them. As the investigation unfolds what is revealed is a sophisticated system of traditional justice and a people that embraced reconciliation and forgiveness with the custom of condolence and commitment to move forward. Availability – In Person Only
HST EXEMPTION: For Status card holders, please email boxoffice@imagineNATIVE.org if you wish to use your Status card to purchase packages or tickets online. Otherwise, you can visit the imagineNATIVE Box Office in person starting October 18 and present your Status card when purchasing tickets or packages.