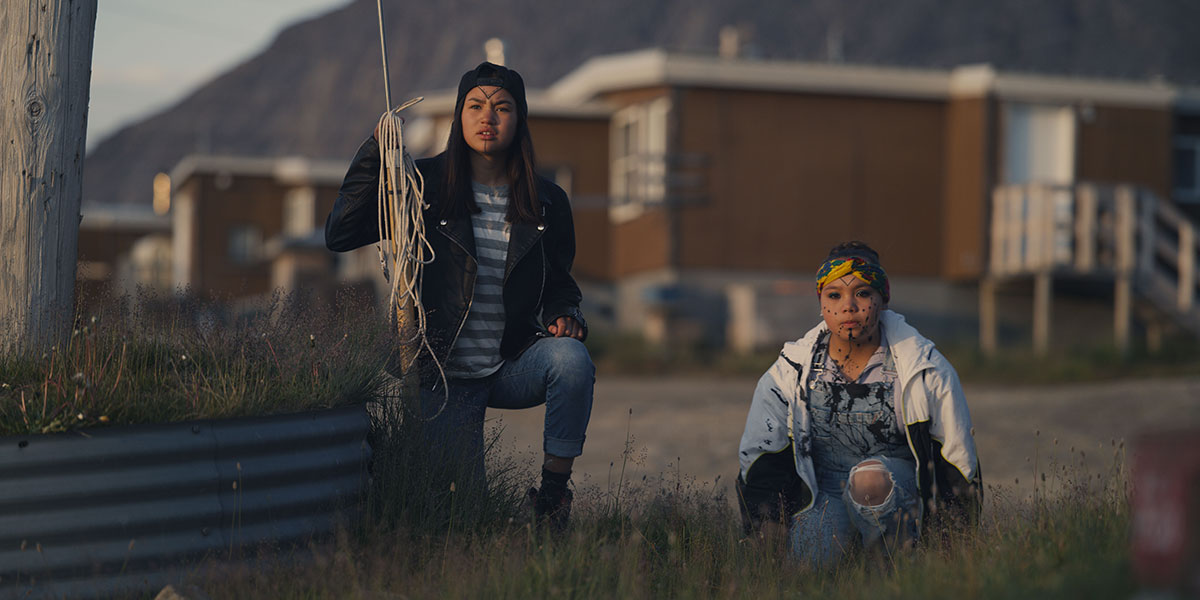 Slash/Back
When Maika and her ragtag friends discover an alien invasion in their tiny Inuit hamlet, it's up to them to save the day. Utilizing their makeshift weapons and horror movie knowledge, the aliens realize you don't mess with girls from Pang (Pangnirtung, Nunavut). Slash/Back presents a promising young cast and a vibrant portrait of resilience, friendship, and what it means to fight for community.
*In Person Only*
Tickets are subject to availability, even to package holders, so make sure to book your tickets early! We have limited capacity due to COVID-19 safety restrictions in most venues. We appreciate your understanding.
HST EXEMPTION: For Status card holders, please email boxoffice@imagineNATIVE.org if you wish to use your Status card to purchase packages or tickets online. Otherwise, you can visit the imagineNATIVE Box Office in person starting October 18 and present your Status card when purchasing tickets or packages.