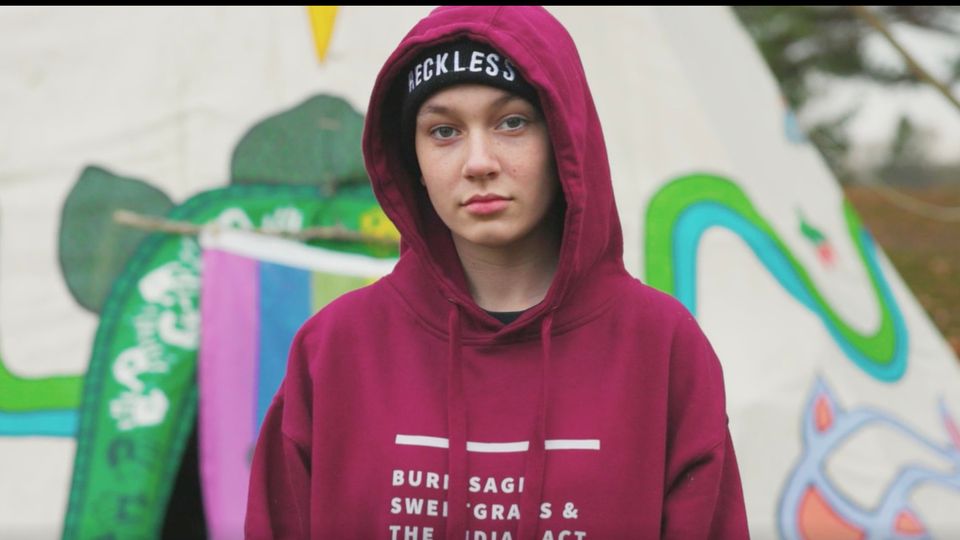 Stories From Land Back Camp
On Indigenous peoples' day a large tepee was erected in a busy, urban park close to O:se Kenhionhata:tie (Willow River, presently called the Grand River) with the intention to assert an Indigenous presence just for the day. Over 100 days later, the tepee still remained standing, with the space around it transformed into a camp of queer, Two Spirit, trans, and/or non-binary youth learning and practicing their Indigenous cultural heritages and demanding Land Back.
HST EXEMPTION: For Status card holders, please email boxoffice@imagineNATIVE.org if you wish to use your Status card to purchase packages or tickets online. Otherwise, you can visit the imagineNATIVE Box Office in person starting October 18 and present your Status card when purchasing tickets or packages.
Buy Tickets
Presented as Part Of Program 8 – Mothership I