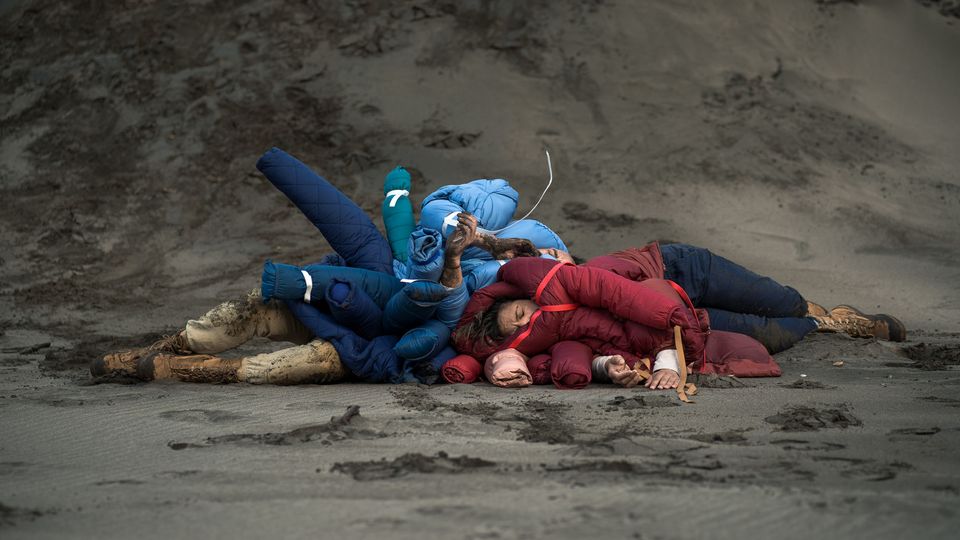 Te Hā Te Kā
You are a many-fangled earthly one.
Your appendages whip up the island's black sand.
You lope through the dry bush with time past time present time future. You are running towards the queer and ineffable,
Towards a world-ing that acknowledges the fleshly life of all things.
Your eye invites burrowing. It is holey and full of caverns, like a loaf of sprung bread. An other is dancing in the crust of your iris, and everything is leavened with music.
The cloth rips. The air pullulates with stuffing. Small promises amidst the island's parched earth. The body is an island, but the island is also a body.
HST EXEMPTION: For Status card holders, please email boxoffice@imagineNATIVE.org if you wish to use your Status card to purchase packages or tickets online. Otherwise, you can visit the imagineNATIVE Box Office in person starting October 18 and present your Status card when purchasing tickets or packages.
Buy Tickets
Presented as Part Of 432 Hz: Cosmic Frequencies