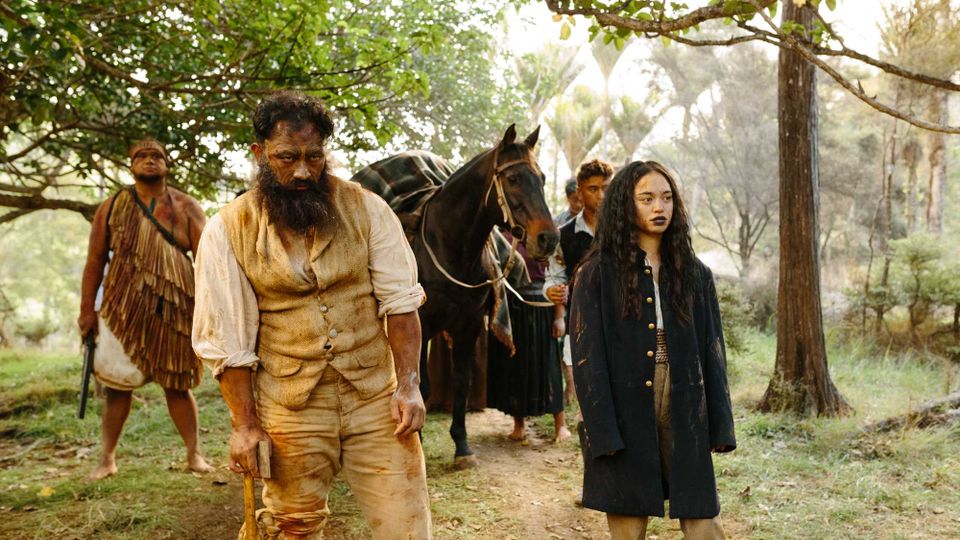 We Are Still Here
Preceded by Exploring the Treaty Relationship and Six Strings. Weaving eight powerful tales to tell a sweeping story of hope and survival, We Are Still Here traverses 1000 years into the past, present, and future to explore stories of kinship, loss, grief, resilience, but ultimately the strength of love and hope to overcome shared colonial traumas that Indigenous people from Australia, New Zealand, and the South Pacific have continued to face.
Virtual Availability: Ontario Only
The in-person screening of this film is a part of our Free Friday programming.
Tickets to Free Friday Screenings are free and can only be obtained in person on the Friday between 2:00 PM to 10:00 PM at the imagineNATIVE Box Office located at the TIFF Bell Lightbox. Tickets are subject to availability, even to package holders, so make sure to book your tickets early! We have limited capacity due to COVID-19 safety restrictions in most venues. We appreciate your understanding.
Virtual Ticket
HST EXEMPTION: For Status card holders, please email boxoffice@imagineNATIVE.org if you wish to use your Status card to purchase packages or tickets online. Otherwise, you can visit the imagineNATIVE Box Office in person starting October 18 and present your Status card when purchasing tickets or packages.