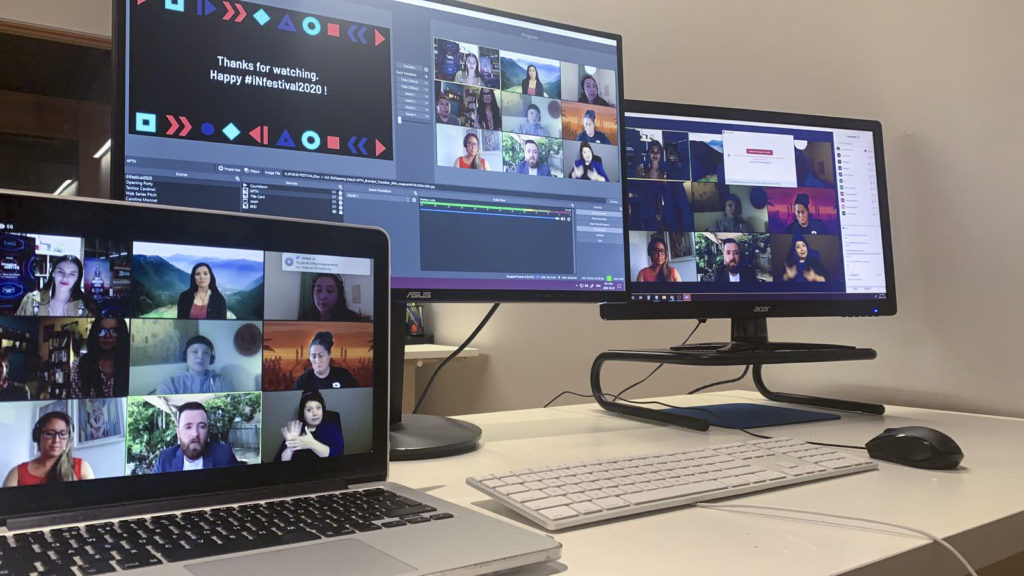 The 22nd Annual imagineNATIVE Film + Media Arts Festival Announces Expanded Digital Presentation
imagineNATIVE wishes to announce their 22nd Annual Film + Media Arts Festival will once again take place online from October 19 – 24, 2021. Building off the success of last year's virtual Festival, imagineNATIVE will offer six days of online programming including the presentation of film, digital + interactive works, audio, exhibitions, special events, and more.
The highly anticipated Industry Days professional development series will also return October 20 – 23, 2021, with a series of panels, workshops, networking and social activities specifically focused on advancing the careers, artistry, and networks of Indigenous screen content creators.
"We, like everyone else, are eager to see a return to a physical and live event, but our main priority is and has always been the health and well being of the artists, festival goers, our staff and community," said Naomi Johnson, Executive Director of imagineNATIVE. "We hope that those who have supported imagineNATIVE will return to this online presentation to engage and enjoy in Indigenous creative works with our digital offering at the Festival in October."
The decision to mount a digital presentation resulted from a series of discussions that included imagineNATIVE leadership, the board of directors, and other stakeholders. The 2020 online festival allowed for a broader outreach with over 29,576 viewing across Canada, the US, Mexico, New Zealand, Australia and select European countries.
"2020 was a year of unprecedented firsts and we were touched by the vibrant and engaged community who supported us during the first digital Festival. We recognize that we are in a privileged position in having the opportunity to build off our online space – to create a place for us to gather and present these artistic works," said Naomi Johnson. "We could not have come to this decision without the support of those mentioned, as well as our public funders, sponsors, partners, and individual donors."
Programming and tickets details for the 22nd Annual imagineNATIVE will be announced in the coming months. Submissions for the Festival are now open until Monday May 31, 2021 and due by 11:59 PM ET.
For more information please call 416.585.2333 or visit imagineNATIVE.org
facebook.com/imagineNATIVE / twitter.com/imagineNATIVE / instagram.com/imagineNATIVE
Media Contact: Damien Nelson, Want & Able, damien@wantandable.ca
The imagineNATIVE Film + Media Arts Festival is the world's largest Indigenous festival showcasing film, video, audio, and digital + interactive media made by Indigenous screen-content creators. The Festival presents compelling and distinctive works from Canada and around the globe, reflecting the diversity of Indigenous nations and illustrating the vitality and dynamism of Indigenous arts, perspectives, and cultures in contemporary media.