imagineNATIVE Film + Media Arts Festival
imagineNATIVE promotes Indigenous-made media by developing platforms for artists to assert their voices, express their perspectives, and share their cultures.
Thank you for joining us at the imagineNATIVE Film + Media Arts Festival!
Whether you gathered with us in-person in Toronto or online from afar, chi-miigwetch, nia:wen kowa, thank you for making this year's Festival so memorable!
To keep up-to-date on our year-round screenings, events, professional development opportunities, and more, subscribe to our newsletter and follow us on social media!

Stay tuned for our Call for Submissions for the 2023 imagineNATIVE Film + Media Arts Festival!
Submissions will reopen in spring 2023. For more information, please contact:
submissions@imagineNATIVE.org.
The imagineNATIVE Tour is one of imagineNATIVE's largest initiatives outside of our annual Festival. Every year, the imagineNATIVE Tour brings Indigenous-made film and video works, as well as community engagement activities to communities across Turtle Island (Canada).
After each Festival, imagineNATIVE curates a selection of Indigenous works from across Canada that will be featured as part of the upcoming imagineNATIVE Tour Programs. The Tour Programs encompass a Short Film Focus, a Documentary Film Focus, and a Dramatic Film Focus. 


At its core, imagineNATIVE's mandate is to respect story in every form: the integrity, intention and perspective of artists as channeled through screen-based storytelling. Over the past two decades, imagineNATIVE has played a crucial role in promoting Indigenous-made media by developing platforms for artists to assert their voice, express their perspectives and share their cultures.
Following these successes for film, our next step is creating an ecosystem where new media practitioners can experiment and thrive. This means creating opportunities for maximum inclusion across the spectrum of media, building capacity within interactive programming and cultivating talent through professional and creative development initiatives.



The Institute is a department within imagineNATIVE that houses year-round professional development programs, events, talks, and Indigenous-led professional development opportunities to address gaps within the industry and build capacity for Indigenous creatives. The Institute also presents Industry Days a multi-day professional conference at the annual imagineNATIVE Film + Media Arts Festival featuring panels, masterclasses, and networking events.

imagineNATIVE is a registered charity committed to inspiring and connecting communities through original Indigenous film, video, audio, and digital media. Our Festival, Tour, Institute, and year-round initiatives showcase, promote, and celebrate Indigenous filmmakers and media artists from Canada and around the world. We are committed to creating a greater understanding of Indigenous peoples and cultures through the presentation of contemporary Indigenous-made artistic expressions.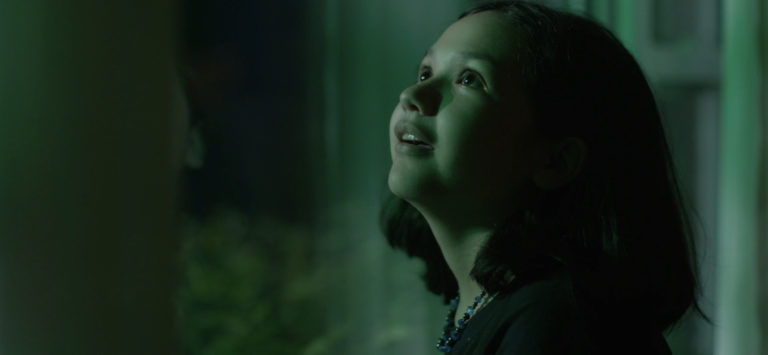 imagineNATIVE Film + Media Arts Festival Announces Programming for 23rd Annual Festival October 18-30, 2022
Read More