ImagineNATIVE Film + Media Arts Festival strives to provide an welcoming, accessible environment and positive festival experience for all patrons. We are committed to developing and maintaining Accessibility for Ontarians with Disabilities Act (AODA) standards via the Path to 2025. All staff and volunteers have completed the AODA online training for more awareness and are attentive to our patrons' needs.
All of our venues are wheelchair accessible. All service animals, guide dogs, and support persons are welcome at the venues. All of our screenings also include Closed Captions for the Deaf and Hard of Hearing.

The deadline for Accreditation forms is Friday, September 23, 2022.
Accreditation​ Pass Pickup
401 Richmond St. W
Suite 440, 4th Floor
Monday, October 17, 2022
10:00 AM – 6:00 PM
585 Dundas St. E
Main Lobby
Tuesday, October 18, 2022
2:00 PM – 5:00 PM
350 King St. W
Wednesday, October 19, 2022
9:00 AM – 9:00 PM
Thursday, October 20, 2022
9:00 AM – 9:00 PM
Friday, October 21, 2022
9:00 AM – 10:30 PM
Saturday, October 22, 2022
9:00 AM – 6:30 PM
Sunday, October 23, 2022
9:00 AM – 7:00 PM

From Toronto Pearson International Airport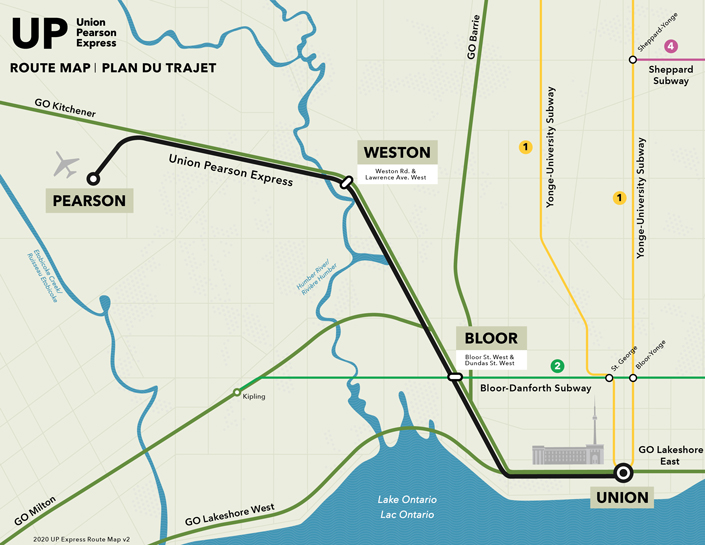 The UP Express (Union Pearson Express) train connects the downtown core to Toronto Pearson International Airport in 25 minutes, with trains departing every 15 minutes. 
UP Express Fare: $12.35/trip
From Billy Bishop Airport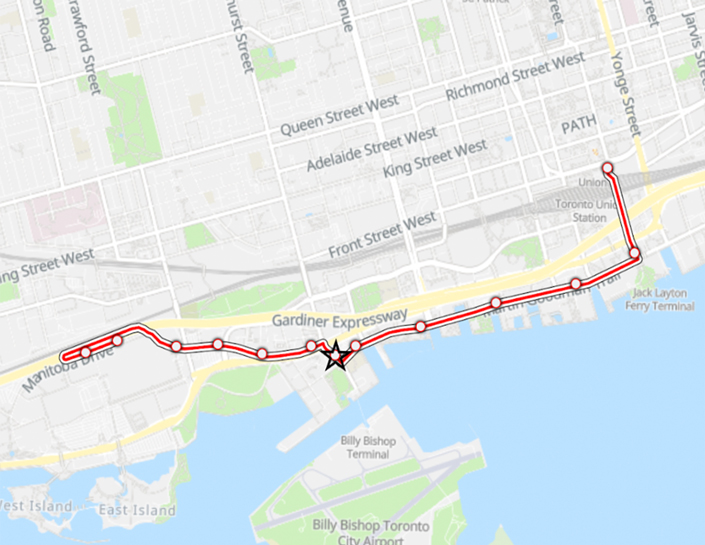 Located on the Toronto Islands, minutes from the downtown core, Billy Bishop links to the city by a short ferry ride or pedestrian tunnel, with access to the TTC on the mainland.
TTC Fare: $3.25/trip, $13.50 day pass
Local taxi, Uber & Lyft services in the GTA (Greater Toronto Area) can accommodate travel from the airport and around the city.
The Toronto Transportation Commission (TTC) provides trains, streetcars and buses all around Toronto extending throughout the Greater Toronto area. One way fare ($3.25) can be purchased/ paid for at all Subway stations, on buses and streetcars. Alternatively you can purchase a Presto Card to pre-load for use on all TTC operated vehicles at a discounted rate ($3.20), more information on that can be found here; https://www.prestocard.ca. For accessibility, schedules, routes & additional information please visit https://www.ttc.ca/.
Accommodations + Attractions
Residence Inn by Marriott Toronto
Downtown/Entertainment District
255 Wellington St. W
Toronto, ON
M5V 3P9
Located in downtown Toronto's entertainment district, just steps from the business district, this hotel is within walking distance of our main screening venue, the TIFF Bell Lightbox.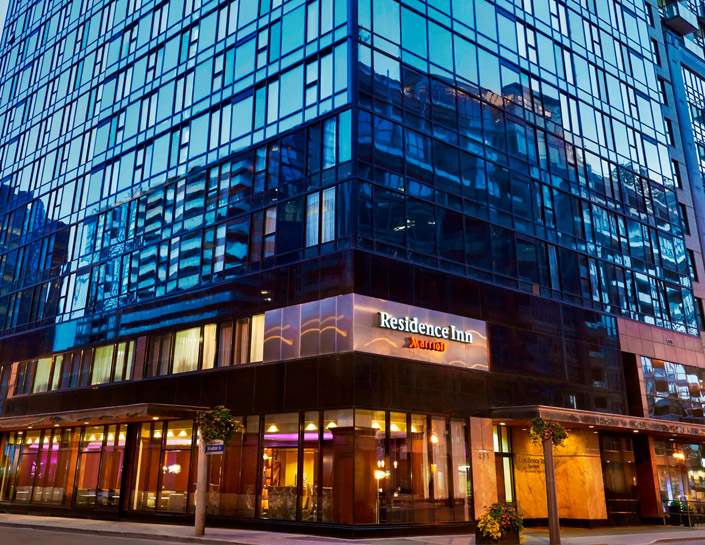 General Information about Toronto
Toronto is Canada's largest city and a world leader in such areas as business, finance, technology, entertainment and culture. Its large population of immigrants from all over the globe has also made Toronto one of the most multicultural cities in the world.

Cinemas
Special Event Locations

At imagineNATIVE we strive to create a Festival atmosphere that brings people together in a good way to mutually celebrate our stories, cultures and arts. We strive to work and walk responsibly, professionally and with care at all times and ask that you share this commitment to fostering a supportive, loving, and safe Festival environment.