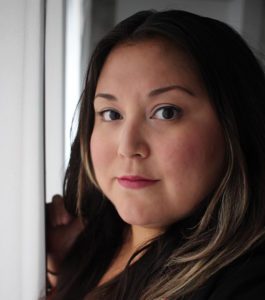 Melanie is an Ojibway Woman and member of Pine Creek First Nation. Growing up in an underrepresented community, she has the unique life experience to give her the drive, ambition, and perseverance to explore the power of change through storytelling.
In her 15+ years working in the entertainment industry in Canada she has taken every opportunity to work creatively with storytellers from her own community, as well as many other unique and unheard voices in an effort to bring fresh perspectives to screens across North America.
She seldom says no to new opportunities and always wants to learn more. With an unconventional career path, Melanie has developed the skills to make and maintain connections, to support new and established talent, and to help develop and elevate stories.
Outside of her daily role at WarnerMedia, Melanie contributes to the industry by sitting on the board of directors for imagineNATIVE Film + Media Festival, National Screen Institute, and Cousin Film Collective. In all avenues she is actively connecting talent to opportunity and diversifying the pool of storytellers working in Canada.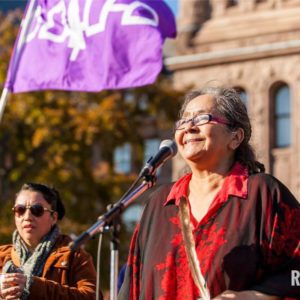 Pauline Shirt, Cultural Advisor
Pauline Shirt was born and raised in Saddle Lake Reserve, Alberta. Pauline is greatly recognized for her commitment to the Toronto Indigenous community and for her dedication as a teacher and lecturer since the late sixties. She is a member of the Three Fires Society and the Buffalo Dance Society. 
Being founder of the First Nations School and the Red Willow are just two examples of her hard work ethic and perseverance to enhance the betterment of the Toronto Indigenous community. Today, Pauline serves as a mentor to many Indigenous youth and young families as an experienced and trusted Grandmother. 
She also works in all levels of government conducting opening prayers and attending meetings, making sure the Indigenous community is positively recognized as she offers a voice for her people.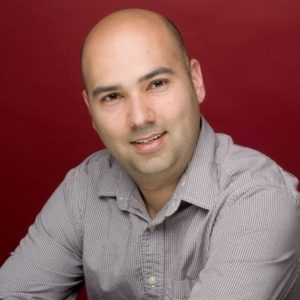 Alan Bacchus, a graduate of Queen's University and the Vancouver Film School, is a Toronto-based film industry professional, writer and a filmmaker. As programs manager at Bell Media's Harold Greenberg Fund, Alan is responsible for managing the Script Development Program, the short-to-features program and other fund initiatives. Alan oversees the adjudication process and works closely with the fund's clients to ensure the creative and administrative needs of both the fund and the individual projects are met.
Prior to the fund, Alan worked at the Canadian Film Centre, Capri Films and Norflicks Productions in a number of development and production capacities. As a filmmaker, Alan has produced and directed a number of short films.
Alan has also written for a number of film publications. His film reviews for Exclaim! magazine as well as his personal blog Daily Film Dose are another means of expression for his love of film.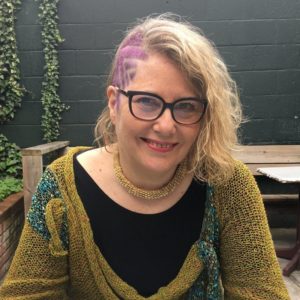 Anne Pick is a highly respected award-winning documentary and factual series producer, director and story editor. Born in Australia, she worked as a print and television journalist before settling in Canada, freelancing with the CBC and then establishing her own company, Real to Reel Productions. Her early films focused on social and political issues, but over the years her slate has broadened to include history, pop culture, biography, science and natural history. Over the past four years, she has focused on feature documentaries and international co-productions.
Anne was a founding board member and former co-chair of Hot Docs, former co-chair of Documentary Organization of Canada's Toronto Board, former vice chair of DOC National and a founding board member of the Children's Aid Society Foundation of Ontario.
Apart from her many film awards, Anne was awarded the prestigious Hot Docs Don Haig Award in acknowledgement of her body of work, contribution to the industry and mentorship of emerging filmmakers.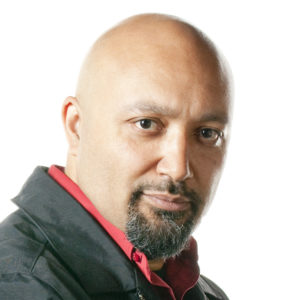 Jason Edward Lewis, Board Member
Jason Edward Lewis is Professor of Design and Computation Arts at Concordia University. He is a digital media artist, poet and software designer. He founded Obx Laboratory for Experimental Media, where he directs research/creation projects using virtual environments to assist Indigenous communities in preserving, interpreting and communicating cultural histories, devising new means of creating and reading digital texts, and developing systems for creative use of mobile technology. 
He is the director of the Initiative for Indigenous Futures, a seven-year SSHRC-funded partnership focused on how Indigenous communities imagine themselves seven generations from now. Lewis co-founded and co-directs the Aboriginal Territories in Cyberspace research network that is investigating how Indigenous people can participate in shaping our digital media future. He also co-directs a workshop combining traditional stories and game design at the Kahnawake First Nations' high school. 
He is deeply committed to developing intriguing new forms of expression by working on conceptual, creative and technical levels simultaneously. Lewis' creative work has been featured at the Ars Electronica Center, ISEA, SIGGRAPH, Urban Screens and Mobilefest among other venues. His writing about new media has been presented at conferences, festivals and exhibitions on four continents and his work with Aboriginal Territories in Cyberspace has won multiple awards.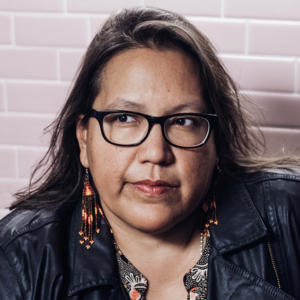 Darlene Naponse, Board Member
Darlene Naponse is an Anishinaabe Kwe from Atikameksheng Anishnawbek, Ontario. She was born and raised in her community and now works out of her studio located in Atikameksheng Anishnawbek. She is a writer, film director and video artist. Her film work has been viewed internationally including at Sundance Film Festival, TIFF and Berlinale.
She has worked with community leaders and elders to write and ratify the Atikameksheng Anishnawbek Gchi-Naaknigewin (Constitution). She continues her governance and First Nations land/human rights work in her community.
Darlene has built a wide range of work. She is passionate and pure as an independent artist. She retains creative control in all her films and continues to work with dedication to the protection of story, appropriation and respect to imagery, history and tradition of First Nations people.
Her work is deeply connected to her community, First Nations realities of the 21st century and Mother Earth. Darlene is honoured to listen to stories of sadness, rejoice, hope, rejection, reflection, optimism and understanding who we are as Native people living on Mother Earth.
As a storyteller, Darlene is in search of imaginative images giving truth through word, film, art and song.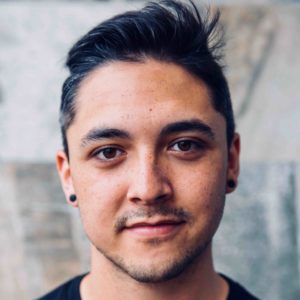 Maize Longboat, Board Member
Maize Longboat is Kanien'kehá:ka with family at Six Nations of the Grand River and was raised on the unceded territory of the Sḵwx̱wú7mesh Nation near Vancouver, BC.
He is a Senior Partner Relations Manager with Unity Technologies and served as Skins Workshops Associate Director with Aboriginal Territories in Cyberspace (AbTeC) and theInitiative for Indigenous Futures (IIF) from 2019 to 2021. He holds an MA in Media Studies from Concordia University. His Master's research examined Indigenous video-game development through the production of his own game Terra Nova, an award-winning cooperative platformer with an interactive narrative.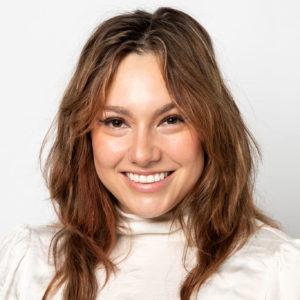 Suzanne Kite, Board Member
Kite aka Suzanne Kite is an Oglála Lakȟóta performance artist, visual artist, and composer raised in Southern California, with a BFA from CalArts in music composition,and an MFA from Bard College's Milton Avery Graduate School. Kite's scholarship and practice investigate contemporary Lakota ontologies through research-creation, computational media, and performance. Recently, Kite has been developing a body interface for movement performances, carbon fibre sculptures, immersive video and sound installations, as well as co-running the experimental electronic imprint, Unheard Records.
Kite has also published in several journals and magazines, including in The Journal of Design and Science (MIT Press), where the award winning article, "Making Kin with Machines," co-authored with Jason Lewis, Noelani Arista, and Archer Pechawis, was featured. Kite was a 2019 Pierre Elliott Trudeau Foundation Scholar, a 2020 Tulsa Artist Fellow, a 2020 Sundance New Frontiers Story Lab Fellow, a 2020 "100 Women in AI Ethics", a 2021 Common Fields Fellow.
Kite is currently a 2022-2023 Creative Time Open Call artist for the Black and Indigenous Dreaming Workshops with Alisha B. Wormsley.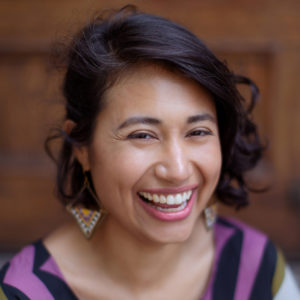 Kelly Boutsalis, Board Member
Kelly Boutsalis is the Associate Programmer, International, Canadian features for the Toronto International Film Festival. She's also a freelance writer, and written about film and television for the New York Times, NOW Magazine, Elle Canada, Flare, POV Magazine and more. She's also written about lifestyle, design, and culture for publications including Vogue, Toronto Star, Chatelaine, VICE and
Toronto Life.
Originally from the Six Nations reserve, she lives in Toronto with her husband and two small kids. She is a member of the Toronto Film Critics Association.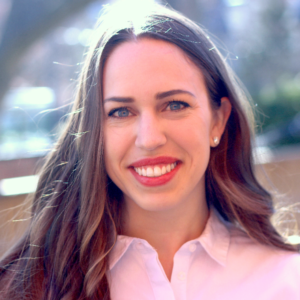 Alison Korogyi, Board Member
Alison Korogyi is a Development Executive for Bell Media's Original Programming department in Toronto, Canada.In this role, Alison works with industry writers and partners on the development of new projects for Bell Media's Original Programming Slate. Alison's development portfolio spans both scripted and unscripted titles for national channels, including Crave, CTV and CTV Specialty channels, Discovery and TSN. Upcoming credits include: Little Bird(Crave), Canada's Drag Race: Canada vs. The World(Crave), Farming for Love(CTV) and Listing Large (CTV Life).
Prior to joining Bell Media, Alison held a variety of roles in media and event sectors.She was appointed Membership Manager of Women in Film and Television Toronto, where she supported the advancement of women in media industries.She has also held roles with the Canadian Broadcasting Corporation, Canadian Film Centre, and the Toronto Screenwriting Conference, in addition to other various television and commercial contract work.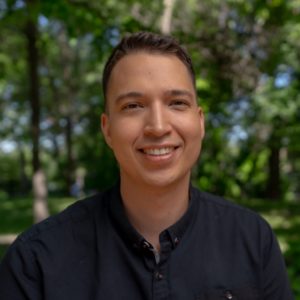 Jordan Molaro, Board Member
Jordan Molarois the President of Nu Media Films Inc. and Founder of the NuMedia Education Program based in Winnipeg, Manitoba. Jordan is a proud writer, editor, and director-driven by an incredible passion for the art of filmmaking. Born and raised in the North End of Winnipeg, Manitoba, Jordan was exposed early to filmmaking. This passion, along with the Seven Sacred teachings, kept him in check and balance. It became quite apparent that Jordan's life would be centred upon his passion for filmmaking.
Jordan has served on juries across Canada for the Canadian Media Fund, Telefilm, and various regional funds in Manitoba. As a producer, Jordan has worked with many national and international broadcasters, OTTs, International NPOs, and Indigenous communities while upholding community values and protocols.
Currently, Jordan is set to direct a feature film entitled "The Beast in the Bush" and has a feature-length documentary that has received funding from Netflix.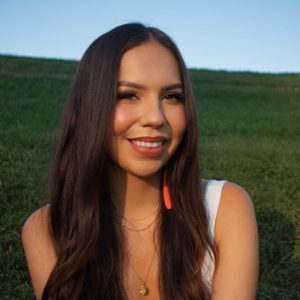 Claudia Skunk, Board Member
Claudia Skunk is a proud Anishinaabe from Mishkeegogamang First Nation and has family lineage in For Severn Swampy Cree Nation. Claudia spent five years working at the imagineNATIVE Film + Media Arts Festival overseeing the corporate, community, and foundation partnerships.
She is currently a Field Producer for the APTN series Treaty Road. Claudia has worked as a Production Manager for AMPLIFY, overseeing pre-production and production of the series. She has also worked as a Program Facilitator for Netflix Canada Creator Program: Advancing Our Voices, providing mentorship and pitch training to seven BIPOC writers across Canada. She has also volunteered in the Toronto area focusing on Indigenous youth empowerment and capacity building for the past six years.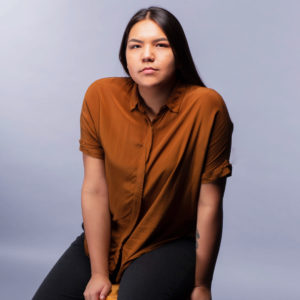 Victoria Anderson-Gardner, Board Member
Victoria Anderson-Gardner is an award-winning Anishinaabe director and producer from Eagle Lake First Nation, Ontario who currently serves as the Coordinator for Indigenous Relations and Community Engagement at the National Film Board of Canada. They graduated from the Toronto Metropolitan University with a Bachelor of Fine Arts Degree in Film Studies.
Victoria is focused on creating Indigenous content, showcasing underrepresented communities and using their skills as a filmmaker to educate. Victoria was awarded the Glenn Gould Protegé Prize for their work from Glenn Gould laureate Alanis Obomsawin. They worked as the assistant director, researcher and story producer on Crave's new docu-series called Thunder Bay, and worked as a production coordinator and story editor on CBC, ABC and Cream Productions' historical docu- series called Stuff The British Stole.
They recently finished a short film they co-wrote and co-directed called Braided Together which played at the 2022 Vox Popular Media Arts Festival, 2022 Cinefest Sudbury Film Festival, and 2022 imagineNATIVE Film Festival.
Amelia Winger-Bearskin, Board Member
Amelia Winger-Bearskin is an artist and technologist who uses emerging technology to make a positive impact in the world and for the environment. She is an enrolled member of the Seneca-Cayuga Nation of Oklahoma, Deer Clan.
Her mother is an enrolled member of the Seneca-Cayuga Nation of Oklahoma and also has Oneida and Wyandotte heritage, her late father was Jewish/Baha'i..