Programming Selection Committee
"Turn your face to the Sun, and let the Shadows fall behind you."
– Māori quote, shared by Leo Koziol
2022 Programming Selection Committee
Programming Committees are comprised of filmmakers, artists, and curators. They work to provide additional perspectives on individual titles, overarching themes, and the programming structure. imagineNATIVE's Festival Curatorial Advisor, Rhéanne Chartrand, is joined by Cole Forrest, Leo Koziol, and Paul Seesequasis to oversee the selection of the films, with Pōhaikealoha Panoke joining us for the selection of Digital + Interactive and Audio works.
Festival Curatorial Advisor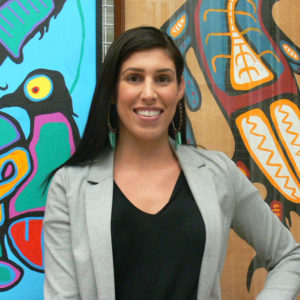 Rhéanne Chartrand (Métis)
Rhéanne Chartrand is a Métis curator based in Hamilton with over ten years of experience curating interdisciplinary exhibitions, showcases, and festivals. She has served as the Curator of Indigenous Art at the McMaster Museum of Art for the last five years. Her curatorial work focuses on the praxis of survivance, Indigenous epistemes, relational aesthetics, representational politics, and gratitude. Rhéanne is a co-founder of the Shushkitew Collective, an equity-seeking and advocacy group organizing on behalf of Métis artists and arts workers to increase Métis representation, capacity, and flourishing within the Canadian art milieu. She is a board member of the Indigenous Curatorial Collective (2018–present) and currently serves on the Executive Committee as Secretary.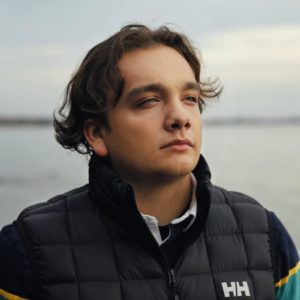 Cole Forrest is an Ojibwe filmmaker from Nipissing First Nation. Cole trained and honed his craft at the "Big Medicine Studio" while working with the group Aanmitaagzi. He has written and directed various independent short films that have been screened at film festivals, including imagineNATIVE, the Toronto Queer Film Festival, and the Vancouver International Film Festival. Cole is a recipient of the Ken and Ann Watts Memorial Scholarship and of the James Bartleman Indigenous Youth Creative Writing Award. He is the 2019 recipient of the imagineNATIVE + LIFT Film Mentorship and a 2020 Artist in Residence as a part of the Sundance Native Filmmakers Lab. He is a graduate of the Video Design and Production program at George Brown College. Cole is currently writing his first feature film. He is grateful to represent his community in all of his artistic pursuits.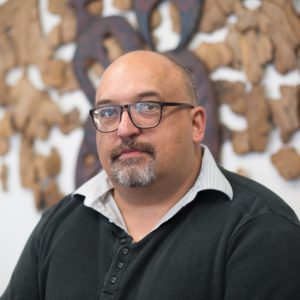 Leo Koziol (Ngāti Kahungunu, Ngāti Rakaipaaka)
Leo Koziol (Ngāti Kahungunu, Ngāti Rakaipaaka) is the founder and director of the Wairoa Māori Film Festival. He curates short films for the New Zealand International Film Festival (Ngā Whanaunga Māori Pasifika Programme) and has worked as a cultural advisor in the Ministry of Māori Development. He also curates for various film festivals in Canada, Italy, Polynesia, the United States, and Australia. Leo is the curator of the annual CineMarae art exhibition at the Pah Homestead Arts Centre in Auckland. He is the subject of the short film Native in Nuhaka by award-winning filmmaker Hiona Henare. In 2019, Leo was presented with the Te Aupounamu Māori in Screen Excellence Award. In 2020, he was a guest film expert in the visitor programme of the Goethe Institute at the Berlinale Film Festival. Since 2020, Leo has been the Indigenous editor of Letterboxd where he created the Native 100 list of prominent Indigenous directors, which was profiled at the European Film Market.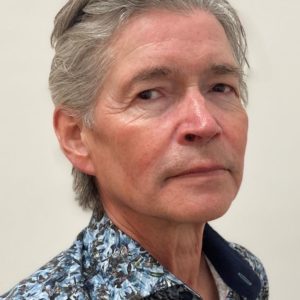 Paul Seesequasis (nîpisîhkopâwiyiniw)
Paul Seesequasis is a nîpisîhkopâwiyiniw (Willow Cree) curator, writer, editor, and journalist residing in Saskatchewan. He is the author of the award-winning Blanket Toss Under Midnight Sun (Knopf, 2019). His next book, Gaze (Knopf), will come out in 2023. He curated the first-ever exhibition of James Brady's photographs, Enclosing Some Snapshots, and has published extensively. He is the founder of the online Indigenous Archival Photo Project.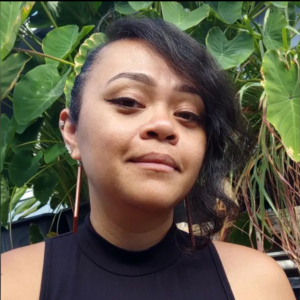 Pōhaikealoha Panoke (Kānaka Maoli)
Pōhaikealoha is a Kanaka Maoli media producer and storyteller from Oʻahu, Hawaiʻi, who strives to bring native stories to life through passion for not only our cultures and history, but for their longevity and projection far into the future. Working with various forms of creative and interactive media including games and animation, Pōhai creates works that support the teachings and perpetuation of Indigenous excellence.