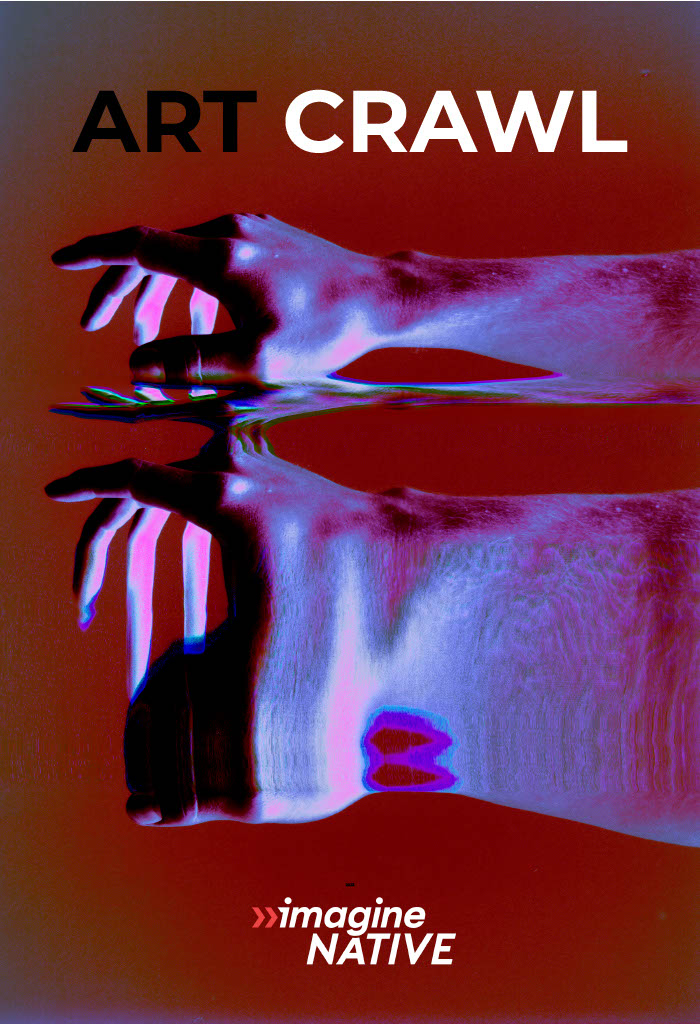 Art Crawl Closing Party
Join us to celebrate the closing party for the annual Art Crawl at the Art Gallery of Ontario, featuring a performance by TechnoTihuacan, video artist Roberto Fatal and DJ Bianca Oblivion, and a cash bar in Walker Court. TechnoTihuacan combines live DJing and video art remixing into a feature length experimental film performed live in front of an audience, examining border politics, de-colonialism, queer sexuality, Afro-Latinx visibility, pop culture, trans identity and spirituality. These videos, a mix of original creations and curated works, are synced with techno/cumbia/merengue/vogue music remixes that respond to and support the digital visuals.
Venue: Art Gallery of Ontario, 317 Dundas St W, Toronto, ON M5T 1G4
Important: You do not need a ticket to Art Crawl to attend the Art Crawl Closing Party. This is a free ticketed event.

HST EXEMPTION: For Status card holders, please email boxoffice@imagineNATIVE.org if you wish to use your Status card to purchase packages or tickets online. Otherwise, you can visit the imagineNATIVE Box Office in person starting October 18 and present your Status card when purchasing tickets or packages.