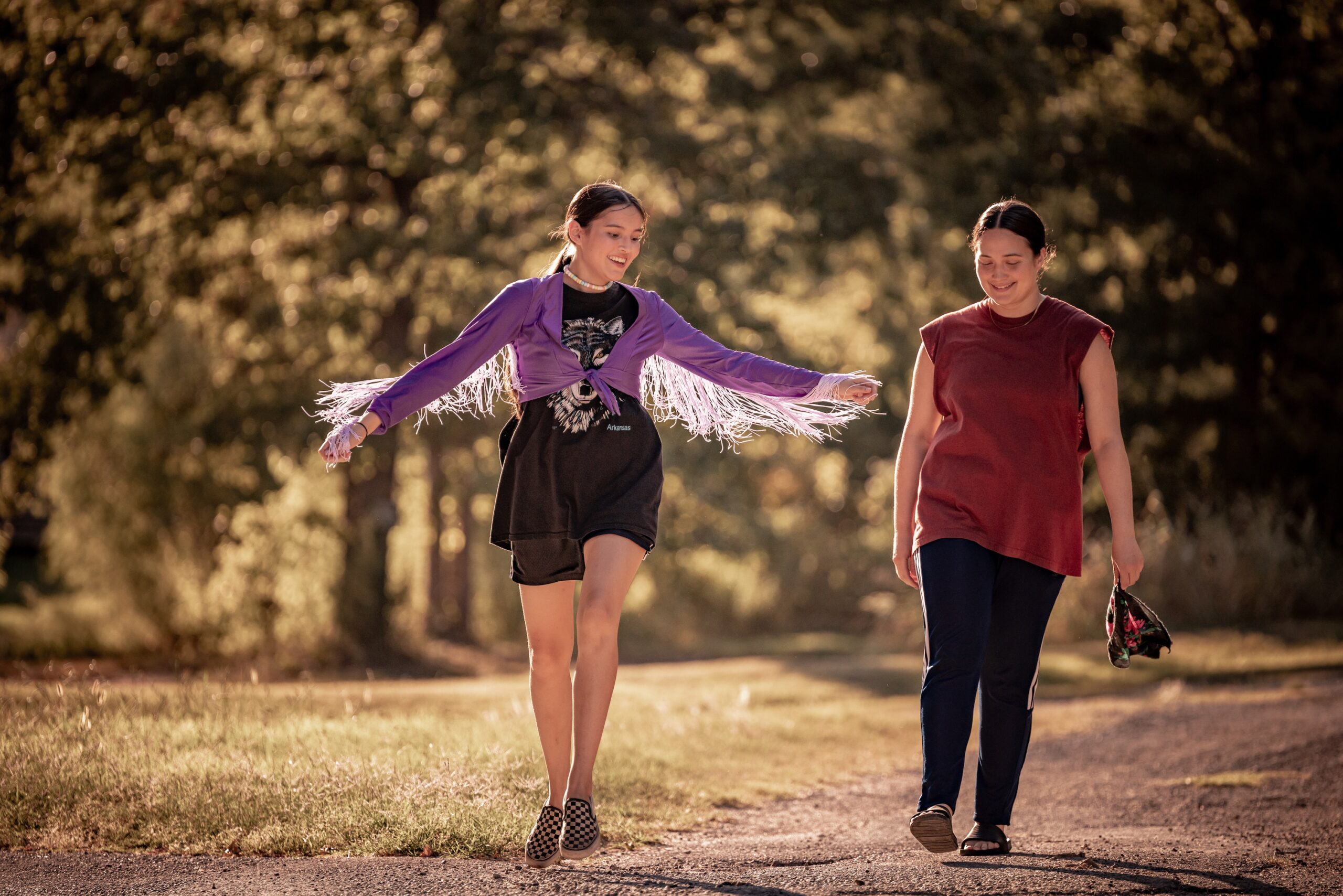 Industry Screening: Fancy Dance
Since her sister's disappearance, Jax (Lily Gladstone) has cared for her niece Roki (Isabel Deroy-Olson) by scraping by on the Seneca-Cayuga Reservation in Oklahoma. Every spare minute goes into finding her missing sister while also helping Roki prepare for an upcoming powwow. At the risk of losing custody to Jax's father, the pair hit the road and scour the backcountry to track down Roki's mother in time for the powwow. What begins as a search gradually turns into a far deeper investigation into the complexities and contradictions of Indigenous women moving through a colonized world and at the mercy of a failed justice system.
Fancy Dance announces the arrival of a major directorial talent: Erica Tremblay. Her unflinching exploration of marginalization uses a mystery narrative as a springboard for an oblique coming-of-age story, lovingly and luminously enacted by Gladstone and Deroy-Olson. Tremblay's juxtaposition of settler violence against the strength of Indigenous communities offers a nuanced account of the human costs of the Missing and Murdered Indigenous Women epidemic and the possibilities of healing for those left behind.
IMPORTANT: This event is open to Festival Pass holders! Spots are first come, first serve, so arrive early! Be sure to have your Festival Pass with you for entry.
HST EXEMPTION: For Status card holders, please email boxoffice@imagineNATIVE.org if you wish to use your Status card to purchase packages or tickets online. Otherwise, you can visit the imagineNATIVE Box Office in person starting October 18 and present your Status card when purchasing tickets or packages.