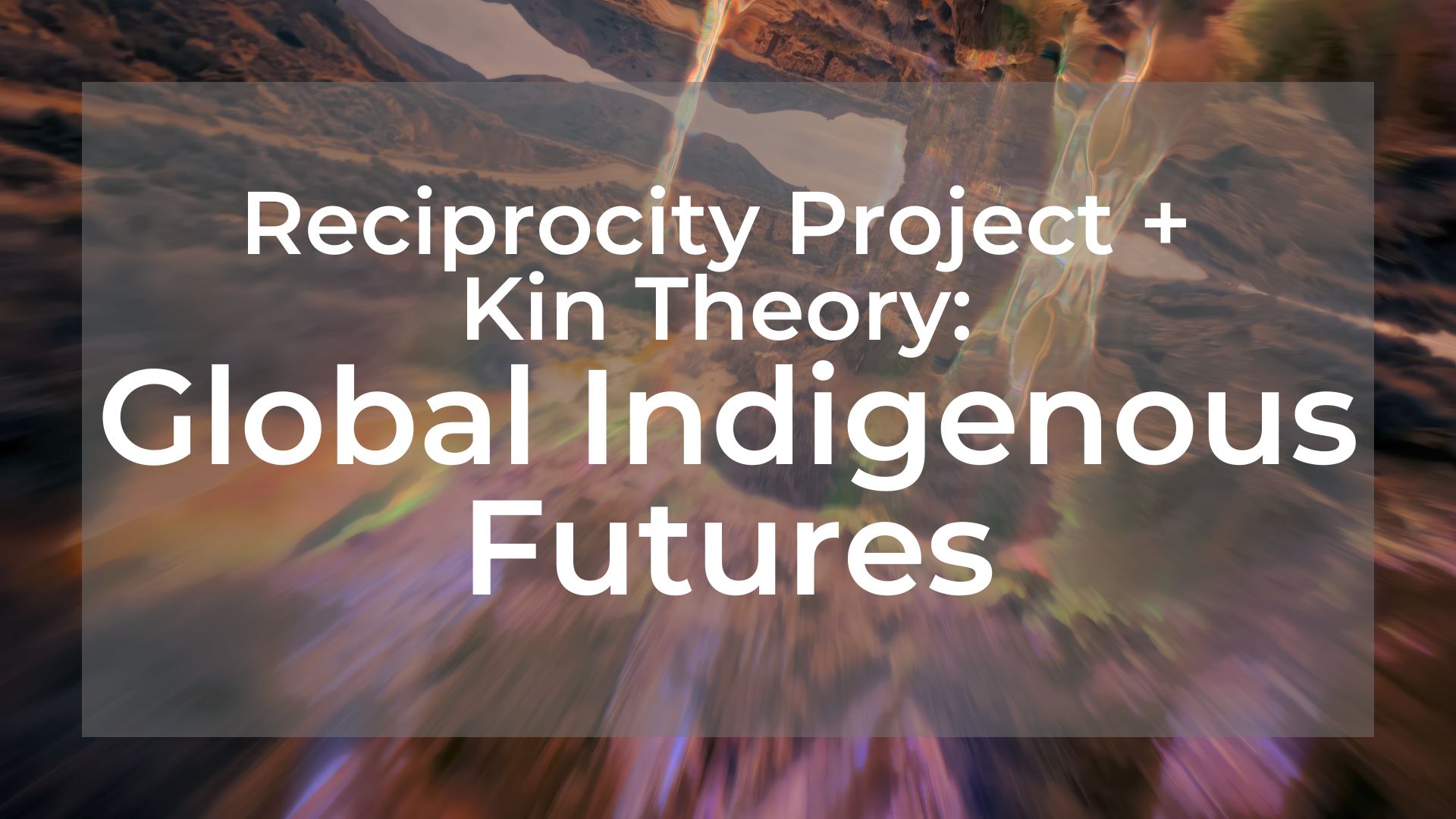 Kin Theory Reciprocity Project: Global Indigenous Futures
In this conversation co-presented by Reciprocity Project and Kin Theory, learn about the global and cross-cultural collaboration involved in the co-creation of the new season of Reciprocity Project films across 19 time zones. Meet the Indigenous filmmakers of Season Two, joining from Fiji, Tayal Nation, Kenya, Sápmi, Sierra Leone, U.S., and Haudenosaunee Lands. See clips of the works in progress from this season, and engage in a dialogue about the meaning of collaboration and connection across distance, cultures, ancestors, and future generations.
Moderated by Kin Theory Outreach Coordinator Victoria Cheyenne (Aymara and Northern Cheyenne.) Reciprocity Project is a collaboration between Nia Tero and Upstander Project, in association with REI. Kin Theory is a storytelling initiative of Nia Tero.
Guest speakers: Letila Mitchell, Laha Mebow, Sunná Nousuniemi, Katsitsionni Fox, Justin Deegan
IMPORTANT: This event is open to Festival Pass holders! Spots are first come, first serve, so arrive early! Be sure to have your Festival Pass with you for entry.
HST EXEMPTION: For Status card holders, please email boxoffice@imagineNATIVE.org if you wish to use your Status card to purchase packages or tickets online. Otherwise, you can visit the imagineNATIVE Box Office in person starting October 18 and present your Status card when purchasing tickets or packages.