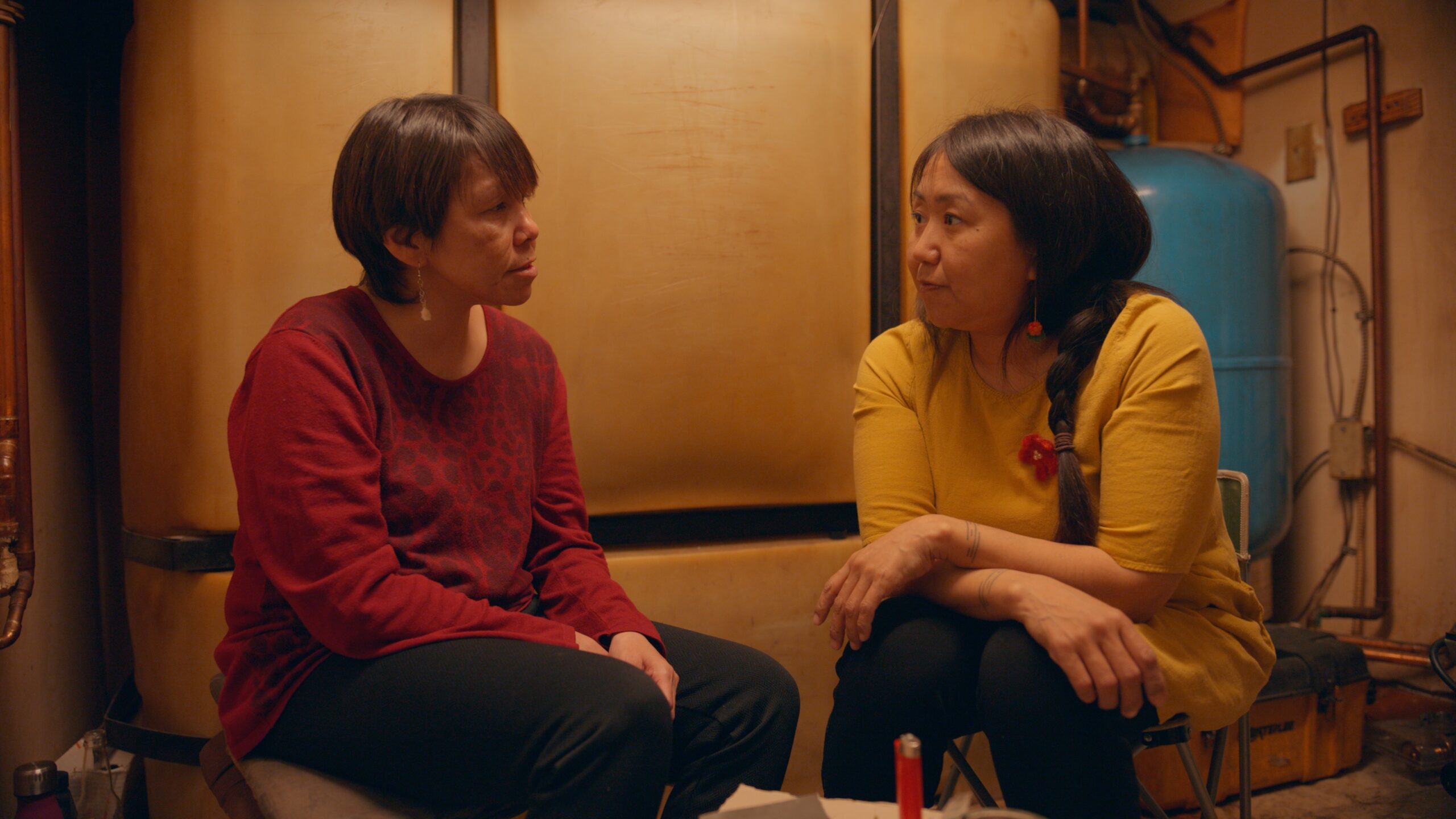 Tautuktavuk (What We See)
After experiencing a traumatic event in Igloolik (an Inuit hamlet in Foxe Basin, Qikiqtaaluk Region in Nunavut), Uyarak leaves her community and family in Nunavut to live in Montréal. When Covid-19 lockdowns close off the Canadian Arctic from the rest of the world, Uyarak is further separated from her closest friend, eldest sister, Saqpinak. This extreme situation blurs the lines of both the fictional lives of the sisters, and the non-fiction lives of the film's directors, Lucy Tulugarjuk and Carol Kunnuk, who play the sisters.The film becomes a series of vignettes of heartache and healing – both in the dramatic based-on-true-events narrative, and the lived reality of these characters and creators.
Co-presented by Isuma TV, Tungasuvvingat Inuit, Native Women in the Arts and Inuit Art Foundation.
VIRTUAL FESTIVAL GEOBLOCKING INFORMATION:
This film is available to watch in Ontario Only
Showtimes
Virtual

---

Oct 23 -29, 12:00 AM — , 11:59 PM Eastern Standard Time (EST)
HST EXEMPTION: For Status card holders, please email boxoffice@imagineNATIVE.org if you wish to use your Status card to purchase packages or tickets online. Otherwise, you can visit the imagineNATIVE Box Office in person starting October 18 and present your Status card when purchasing tickets or packages.