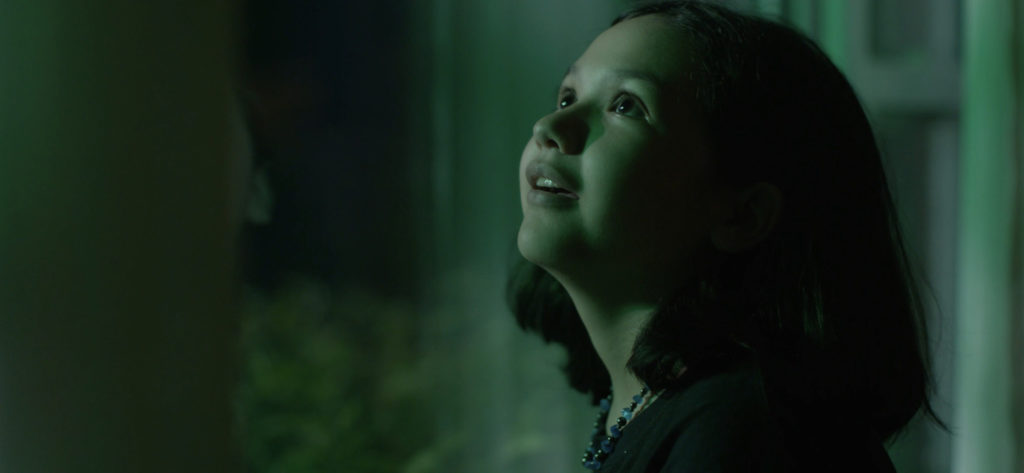 imagineNATIVE Film + Media Arts FestivalAnnounces Programming for 23rd Annual Festival
October 18-30, 2022
Presenting Partner: Canada Media Fund
The imagineNATIVE Film + Media Arts Festival, the world's largest presenter of Indigenous screen content, today announced the full programming for the 23rd annual Festival, with in-person events October 18-23, followed by online festival selections October 24-30, 2022. imagineNATIVE will present over 147 works from 16 countries in over 55 Indigenous languages. The Festival will include 19 feature films, 13 thematic shorts programs, nine Digital + Interactive Works, nine audio works, six exhibitions, five music videos, and an artist spotlight on Mohawk filmmaker and visual artist Shelley Niro.
imagineNATIVE will welcome artists and audiences back to Toronto/Tkaronto for in-person screenings and events October 18 – 23, 2022. To improve on accessible offerings imagineNATIVE will also be providing Festival selections online October 24 – 30, 2022 to ensure they connect with those who are unable to attend in-person offerings.

imagineNATIVE's Opening Night Gala on Tuesday, October 18 will be Stellar by Darlene Naponse (Anishinaabe) at TIFF Bell Lightbox. Stellar observes human notions of connections between oneself, other people, and Mother Earth herself as a meteorite catastrophically changes the planet outside and two lovers find each other in a small bar in Northern Ontario. imagineNATIVE's Closing Night Gala on Sunday, October 23 will be ROSIE by Gail Maurice (Cree/Métis) at TIFF Bell Lightbox. A film about family, love, and misfits, ROSIE tells the story of a young, orphaned, Indigenous girl who is forced to live with her reluctant, street-smart Aunty Fred, in the fringes of 1980s Montréal.

Feature film highlights include: Powerful Chief by Henry Vallejo (Aymara), ​​a Quechua and Spanish language film that follows Elisban, who arrives in a new city homeless and without money, as he survives in a city that sharpens his loneliness at every step; The Drover's Wife The Legend of Molly Johnson by Leah Purcell (Goa-Gungarri-Wakka Wakka Murri), a searing reimagining of Leah Purcell's play and Henry Lawson's classic short story, a mother is pushed to her limit to protect the ones she loves; Broken Angel by Jules Arita Koostachin (Cree), a dramatic feature about a once vibrant beautiful cree woman, who is now weary and spiritless after enduring viscous spiritual, physical, and emotional beatings from her abusive partner; and We Are Still Here, a unique Indigenous film that interweaves eight powerful tales, from eight directors from Aotearoa, to tell a sweeping story of hope and survival.
Feature documentary highlights include: Bring Her Home by Leya Hale (Dakota/Diné), a true crime doc that follows three Indigenous women – an artist, an activist, and a politician – as they fight to vindicate and honour their missing and murdered relatives who have fallen victims to a growing epidemic across Indian country; A Boy Called Piano – The Story of Fa'amoana John Luafutu by Nina Nawalowalo (Fijian), the remarkable story of Fa'amoana's time as a state ward in the 1960s and the intergenerational impacts of those experiences; Kaatohkitopii: The Horse He Never Rode by Trevor Solway (Blackfoot), a POV documentary narrated by the director about his grandfather Sonny Solway, a life-long rancher and 'Indian Cowboy.'; and Imagining The Indian: The Fight Against Native American Mascoting by Ben West (Cheyenne) and Aviva Kempner (Jewish American), a comprehensive examination of the movement to eradicate the words, images, and gestures that many Native Americans and their allies find demeaning and offensive.
imagineNATIVE will also present the return of Industry Days, in-person at the Artscape Sandbox with panels, workshops, and networking opportunities. Industry Days will focus on themes of pitching, and of access – access to stories, access to space, access to music, and access to funding. Industry Days participants will gain insight and opportunities from Pitch Sessions, Micro Meetings, and more.
The imagineNATIVE Film + Media Arts Festival is the world's largest Indigenous festival showcasing film, video, audio, and digital + interactive media made by Indigenous screen-content creators. The Festival presents compelling and distinctive works from Canada and around the globe, reflecting the diversity of Indigenous nations and illustrating the vitality and dynamism of Indigenous arts, perspectives, and cultures in contemporary media.
imagineNATIVE Film + Media Arts Festival
Toronto: October 18-23, 2022
Online: October 24-30, 2022
imagineNATIVE.org
#imagineNATIVE
Ticket Packages: On Sale Now
Single Package – $150
Dual Package – $250
Festival Supporter Package – $225
All package holders can book 10 tickets starting September 23 before they go on sale to the general public on October 1.
Get your ticket packages at: https://www.goelevent.com/imagineNATIVE/Package/sale
Apply now for an Industry Days Package: imagineNATIVE.org/festival/industry
Media Accreditation now open: imagineNATIVE.org/festival/media-accreditation
Media Contact: Damien Nelson, damien@wantandable.ca