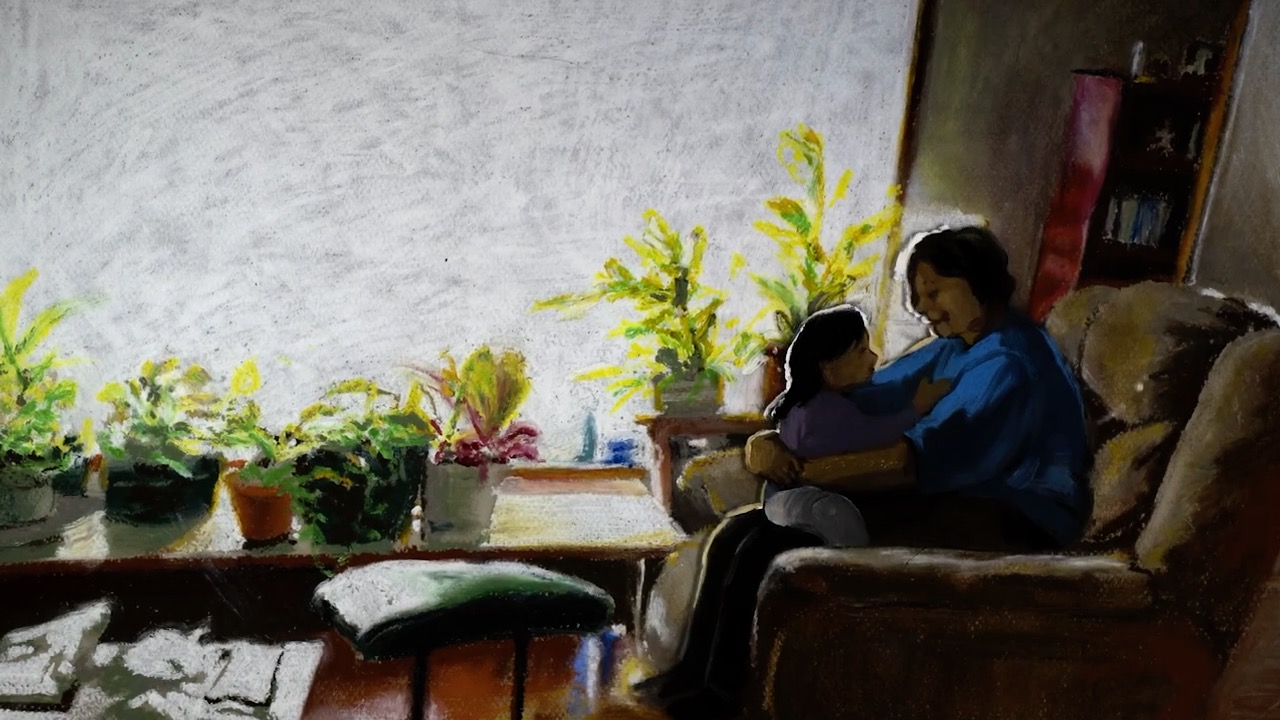 Grape Soda in the Parking Lot
This animated short paints a mosaic of Taqralik Patridge's childhood memories and the loss of her grandmother's Scottish Gaelic and her father's Inuktitut languages that English had caused.
HST EXEMPTION: For Status card holders, please email boxoffice@imagineNATIVE.org if you wish to use your Status card to purchase packages or tickets online. Otherwise, you can visit the imagineNATIVE Box Office in person starting October 18 and present your Status card when purchasing tickets or packages.
Buy Tickets
Presented as Part Of Short Film Program 11: Embracing Loss