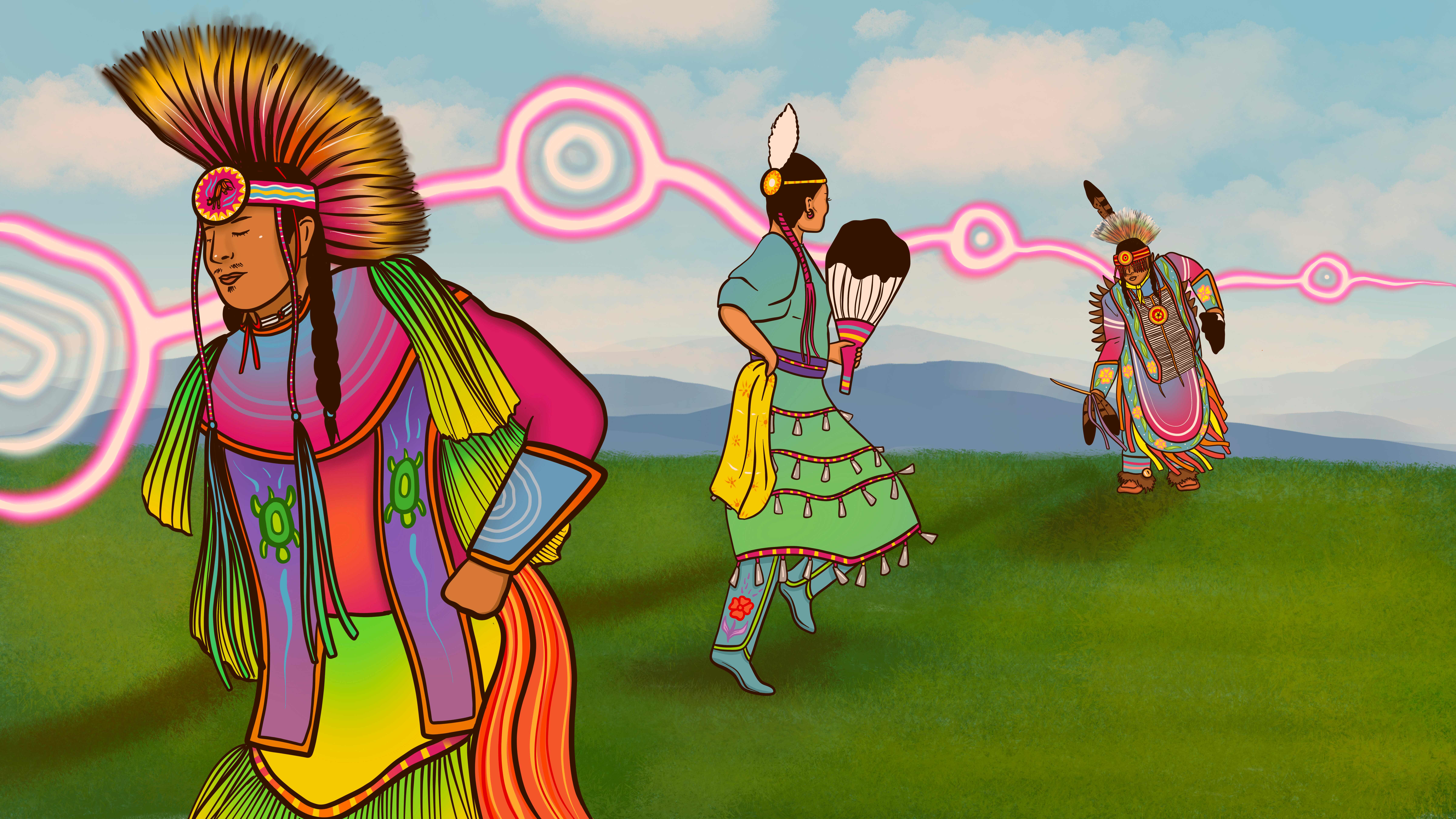 Heart Like a Pow Wow
A beautifully poetic animated short illustrated by Chief Lady Bird and spoken by Tara Williamson, Heart Like a Pow Wow shares the evolution of grief through love from an Anishinaabe perspective.
HST EXEMPTION: For Status card holders, please email boxoffice@imagineNATIVE.org if you wish to use your Status card to purchase packages or tickets online. Otherwise, you can visit the imagineNATIVE Box Office in person starting October 18 and present your Status card when purchasing tickets or packages.
Buy Tickets
Presented as Part Of Short Film Program 11: Embracing Loss