Doors Open Toronto: The Commons @ 401 Film Curation
Community Vibrations:
The Commons @ 401 Curation
One weekend a year, dozens of sites open their doors for Doors Open Toronto, a city-wide celebration recognized as one of Toronto's most culturally significant events. The City of Toronto is excited to work with the community to showcase their sites to residents and visitors.
FADO, imagineNATIVE, Reel Asian, SAVAC, and Vtape, collectively known as The Commons @ 401, are pleased to present Community Vibrations: The Commons @ 401 Film Curation for this year's city-wide Doors Open event. We invite drop-in visitors into the Bachir Yerex Presentation Space to view a rotation of films hand-picked by this year's leading curators, Kelly Lui and Kaitlynn Tomaselli.
Considering the history, labour, hope, and care placed into the formation of The Commons, this programme explores the living relationship between communities and the places that hold us. 
Together, these films reveal the cultivation of connections, traditions, rituals, space-making, journeying and more. A moment to reflect on how we carry ourselves and the infinite ways we can uplift each other.
We ask you as a visitor to take the time to sit with one another, and examine your role and responsibility to community.
Curated by Kelly Lui and Kaitlynn Tomaselli
10AM–5PM
May 27, 2023
Bachir/Yerex Presentation Space
The Commons @ 401
4th floor, 401 Richmond Street West
52 Mins 
All Ages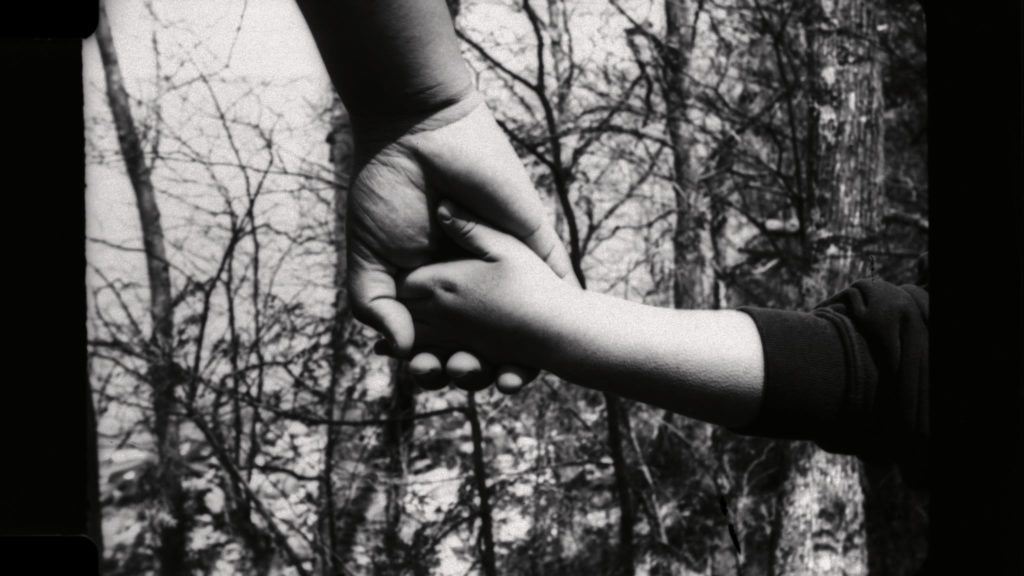 Director: Tiffany Kewageshig + Cassidey Ritchie
Canada | 2019 | 4:36
English & Anishinaabemowin | Experimental Short
The kids are our future. Growing up in a world so different and full of technology our kids have lost sight of who they are. Parents are battling addictions. Many grandparents and communities are sick. We're close to losing our way of life – a way of life so beautiful and so pure that if they were to step into this way, I know they will never be alone. Tune In is about incorporating our way of life to the kids' lives. Technology. And Tradition. Showing them a way that they can turn to. Breaking the cycle. Understanding that they are scared. They are lost too; they just don't know it. Their culture will always be a good way to turn to.
Tiffany Kewageshig + Cassidey Ritchie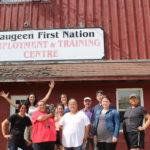 Tiffany Kewageshig and Cassidey Ritchie are an Anishnaabekwe youth from Saugeen First Nation and members of the young women's group Ishkiniikwek. Both were participants in the Ontario Arts Council supported 2019 Saugeen Takes on Film workshop and part of a collaborative youth project which produced the film Tune In. They are excited about exploring the art of storytelling through film and representing the voice of youth from their community. This is their first film.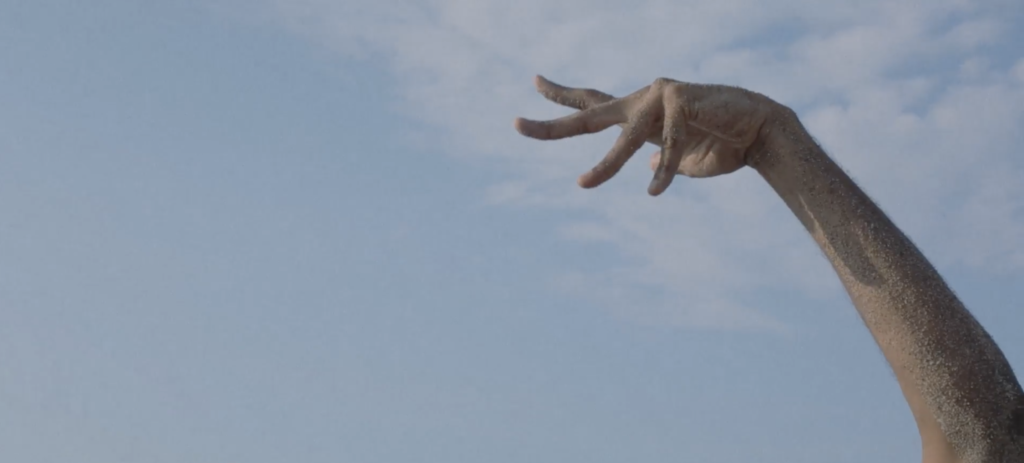 Director: Mirusha Yogarajah
Canada | 2021 | 5:16 
English | Experimental Short
A young boy looks for love from his older self, while seeking sanctuary in nature.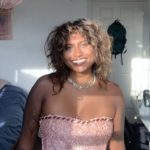 Miru Yogarajah is a documentary filmmaker, photographer, writer, community organizer, and researcher. Miru aims to showcase the multifaceted experiences of being a person on the margins and the delicate and intimate experiences they host alongside survival. They strive to interrogate the systems that work for and against people in the margins.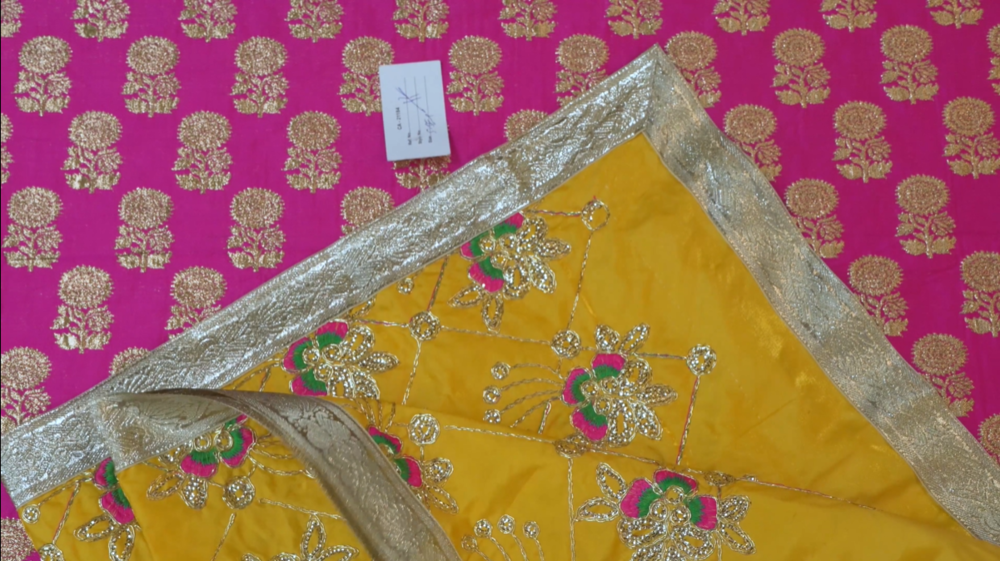 ਮੁਕਤਿ ਮਾਲ ਕਨਿਕ ਲਾਲ ਹੀਰਾ ਮਨ ਰੰਜਨ ਕੀ ਮਾਇਆ ॥ mukti maal kanik laal heera man ranjan kee maaiaa
Director: Simranpreet Anand
Canada | 2021 | 16:33 
No Dialogue | Experimental Short
On special occasions – births, deaths, weddings, and holidays – Sikh families donate sets of rumala sahib to gurdwaras, or Sikh spaces of worship. These textiles are opened and placed atop the Guru Granth Sahib, folded, and put away for later use. The stacking of fabrics is inspired by this process and the kapra mandi, or fabric store, where shopkeepers will layer open fabrics atop one another for customers to view. There is an embodied way fabrics are handled within South Asian spaces that is evoked in the artists' performance.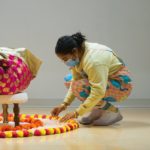 Simranpreet Anand is an artist, curator, and cultural worker creating and working on the unceded territories of the Kwantlen, Katzie, and Semiahmoo peoples (Surrey, BC) and the lands of the Anishinaabeg – The Three Fire Confederacy of the Ojibwe, Odawa, and Potawatomi Nations, as well as the Wyandot Nation (Ann Arbor, MI). She holds a BFA Honours in Visual Arts along with a second major in Psychology from the University of British Columbia. 

Conversation with my Mother (and her mother, and her mother, and her mother, ...)
Director: Rachel Echenberg
Canada | 2020 | 3:00 
No Dialogue | Experimental Short
In Conversation with my Mother (and her mother, and her mother and her mother…), the synchronized movement of mother and daughter happens in separate outdoor spaces. The action brings hands to face to explore the form and surface of the jaw, the cheekbones, the skin, the nose, the eyes, the ears, the neck, the skull, etc. Their solitary ritual connects them to each other and the matrilineal line that precedes them.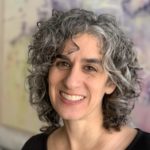 Rachel Echenberg's work has been performed, exhibited and screened since 1992 across Canada as well as internationally. Her video work is represented by Vidéographe in Montreal and Vtape in Toronto. Echenberg holds a BFA from the NSCAD in Canada and an MA in Visual Performance from Dartington College of Arts in the UK. Rachel Echenberg is currently faculty and chairperson of the Fine Arts Department of Dawson College in Montreal.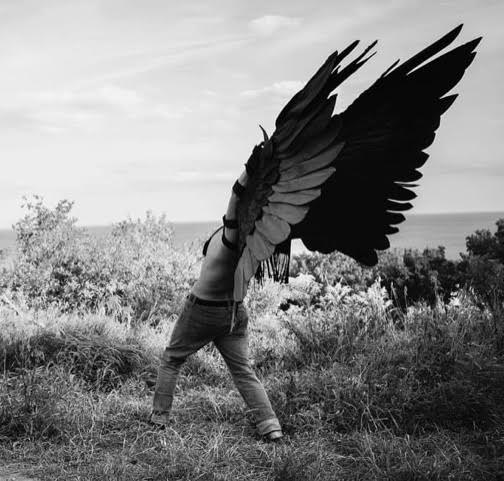 Director: Denise Bolduc
Canada | 2021 | 23 min
English & Anishinaabemowin | Experimental Short
Zaagidiwin reflects on our social responsibilities and our relationship with nature. Through spoken word, music, and song, healing is found as Nanabozo returns to the land, discovering its precious gifts and healing through dance.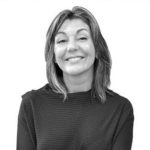 Denise Bolduc is a creative producer, director and creator who is committed to transforming perspectives and activating change. Her career represents countless contributions and programs globally.  

The Commons @ 401 is a shared-space initiative of five non-profit arts organizations: FADO Performance Art Centre; imagineNATIVE Film + Media Arts Festival; SAVAC (South Asian Visual Arts Centre); Toronto Reel Asian International Film Festival; and Vtape. Occupying the west end of 401 Richmond's fourth floor, The Commons represents the largest tenant-led renovation in the building's history. It contains offices for each organization, as well as shared, publicly accessible multipurpose spaces, including The Bachir/Yerex Presentation Space, a research centre, a meeting room, and a social and reception area.